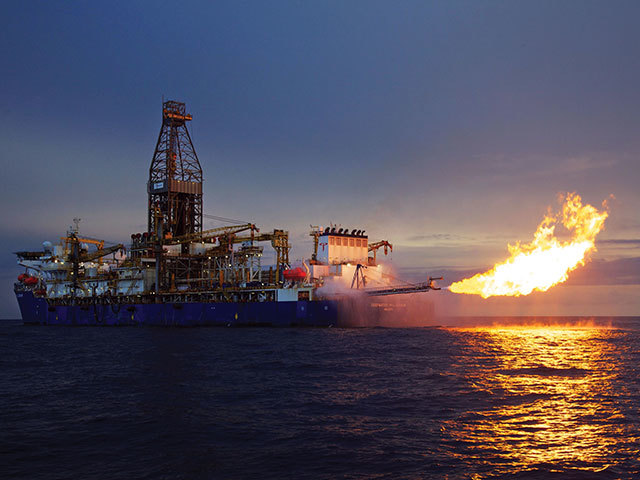 Scotland's oil and gas industry is going on a trade mission to Africa this week in answer to a call for support from a former president of Mozambique.
The east African nation and its neighbour Tanzania have some of the largest offshore gas fields in the world, but with no local supply chain and a lack of skilled workers, they are ill-equipped to recover the hydrocarbons.
Operators in East Africa, including Anadarko, ENI, BG, Shell and Petrobras, are prepared to step in and spend about £1.35billion on developing the fields, believed to contain 150trillion cubic feet of gas.
This may sound like a perfect quick-fix, but there is a catch. In accordance with the region's laws, the local workforce and industries must have some involvement in oil and gas sector activity.
This means 25,000 people will need to be trained in the region, while a great deal of technical expertise, subsea equipment, and communications and consultancy services are also required.
This is where Scotland comes in, with its supply chain and training acumen.
During a visit to Aberdeen two years ago, then-president of Mozambique, Armando Guebuza, recognised this expertise when he asked for Scotland's help to grow the country's oil and gas sector. In an effort to scope out the potential of the new markets, Scottish Development International (SDI) led a fact finding trip to Mozambique and Tanzania.
The findings presented last year by SDI, the international arm of Scottish Enterprise, showed that collaboration could be extremely beneficial for Scottish education institutions and oil and gas firms.
The upcoming venture, from March 18-26, will give 12 Scottish educational institutions and oil and gas companies a chance to further cultivate collaboration.
SDI's regional manager in Africa, Gary Soper said: "It's a real endorsement of Scotland's global reputation for skills, experience and training when the president of Mozambique asks for our support to help grow their oil and gas industry.
"It is a pioneering market, and with 150trillion cubic feet of gas discovered off the East Africa Coast in deepwater, Scotland's unrivalled deepwater subsea delivery and offshore experience makes us the perfect partner to help bring it into production.
"There are huge opportunities for Scottish education companies in Mozambique and Tanzania."
Among the delegation's educational establishments are Aberdeen University, Dundee University, Bradley International, IASeminars and Stirling Group.
The industry will be represented by Calderberg Group, Intervention Rentals, Lionrock Energy Services, Rignet UK, Universal Pegasus International (UPI), Wood Group and X Subsea.
There are huge opportunities for Scottish education companies
Recommended for you

Total calls in experts to assess Mozambique LNG return