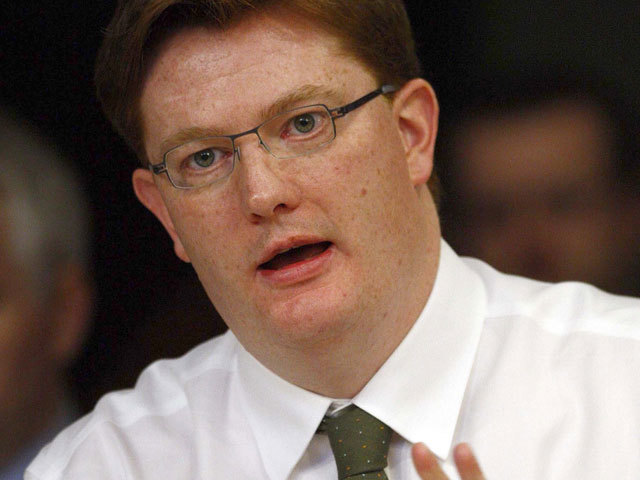 The Chief Secretary to the Treasury visited Aberdeen as new powers for the OGA (Oil and Gas Authority) were unveiled.
The move comes just days after the budget which say the supplementary charge dropped from 30% to 30% as well as a decrease in the PRT (Petroleum Revenue Tax).
Speaking to Energy Voice at ASCO, the politician said the changes reflected The Wood Review 'Call for Evidence', which was set out in Autumn last year.
Under the proposals published today, the OGA will be able to levy fines of up to £1million on companies that break rules designed to prolong the North Sea's production life.
The regulator, which is slated to receive executive agency status, will also have the power to revoke company's licences, sit in on their meetings and have early access to data.
Mr Alexander said: "The main thing here is to have a regulator that's able to do what Sir Ian Wood recommended which is to knock heads together, foster cooperation in the UK Continental Shelf because that's the way to get the most out of the infrastructure and the investment that has already taken place in the North Sea and in turn therefore, lock new investment and new discoveries in the years to come.
"I think these are the right powers, these are the powers that we've consulted on, we've talked to the industry. None of this is happening in a way that people have not been involved in. This is the right set of powers to enable Andy Samuel and his team who are already off to a great start to carry on and make sure the regulator does what Sir Ian recommended."
Earlier this week the government also outline a raft of measures in the budget.
As previously hoped, the supplementary tax has been reduced from 30% to 20% – which the Chancellor said will be backdated to January of this year.
He said the challenges which face the industry currently posed a "pressing danger" to the industry which required "bold and immediate" action.
The Petroleum Revenue Tax is also set to be reduced from 50% to 35% to support continued production in older fields.
The OBR (Office for Budget Responsibility) has assessed that it will boost North Sea production by 15% by the end of the decade.
Recommended for you

'We need more projects like Rosebank': Industry reacts to oil field approval