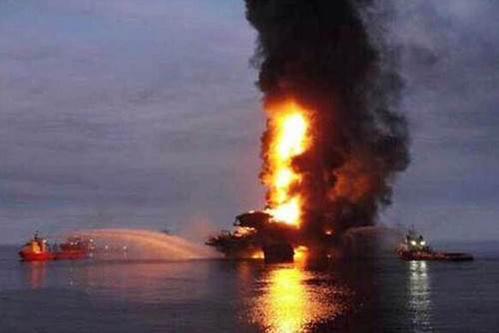 Pemex, the Mexican state-run oil company, said at least four people have now died following a fire on a production platform in the Gulf of Mexico.
Around 300 workers have also been evacuated, with the company reporting 16 people have been taken to nearby hospitals to be treated for injuries.
The incident happened on the Pemex operated Abkatun Alpha platform in the Bay of Campeche earlier today.
A spokeswoman for Pemex had previously confirmed one person had been killed, however that number has now risen.
Two of the workers are believed to be in a serious condition.
They are being treated at the Hospital General de Pemex, in the Ciudad de Carmen, and at the Mexican Social Security Institute.
The platform forms part of the Abkatun-Pol-Chuc offshore complex.
In 2012, 26 people were killed at a fire in a Pemex natural gas facility in while at least 37 people died following a blast at the company's headquarters in Mexico City in 2013.
Data from the US Energy Information Administration, shows production at the complex has fallen steadily since the 1990s.
Recommended for you

One dead in Pemex pipeline blast in Mexico