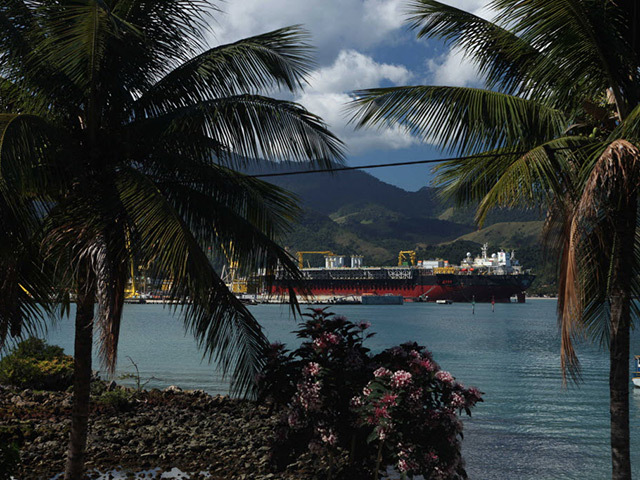 A Braskem SA shareholder sued the petrochemical company for securities fraud in a case tied to Petroleo Brasileiro SA, as litigation in the U.S. over the Brazilian energy company's bribery scandal expands to customers.
Petrobras sells naphtha to Braskem, Latin America's largest petrochemical maker. The material, the main ingredient for making petrochemicals, is sold under long-term agreements between the two firms, according to investor Douglas Peters. Petrobras has been accused of involvement in a bribery scheme that has rocked Brazil's economy and triggered lawsuits in the U.S.
Peters alleged in his complaint that Braskem didn't disclose it paid at least $5 million a year to Petrobras from 2006 to 2012 to acquire crude derivative contracts at lower prices.
"Braskem paid bribes to buy cheaper raw material from Petrobras between 2006 and 2012," Peters said in court papers. "Braskem's internal controls were grossly ineffective."
Braskem officials made false and misleading statements to the U.S. Securities and Exchange Commission about its internal controls, according to Peters' proposed class-action lawsuit filed Wednesday in Manhattan federal court.
Braskem declined to comment, saying it hasn't been notified of the lawsuit. Braskem Chief Executive Officer Carlos Fadigas and three other current or former executives are also named as defendants in the case.
Braskem's Investigation
Former Petrobras executive Paulo Roberto Costa and admitted money launderer Alberto Youssef claimed in testimony published on the Brazil Supreme Court's website in March that Braskem had paid bribes. In April, Braskem said in an SEC filing that it had hired law firms to investigate the bribery allegations.
Peters said he sued on behalf of investors who bought Braskem American Depositary Receipts from June 1, 2010, to March 11, 2015.
Braskem ADRs fell more than 20 percent or $1.80 after the disclosures were made, according to the complaint. Braskem fell 4.7 percent in Brazil trading Wednesday.
The case is Peters v. Braskem SA, 15-cv-05132, U.S. District Court, Southern District of New York (Manhattan).