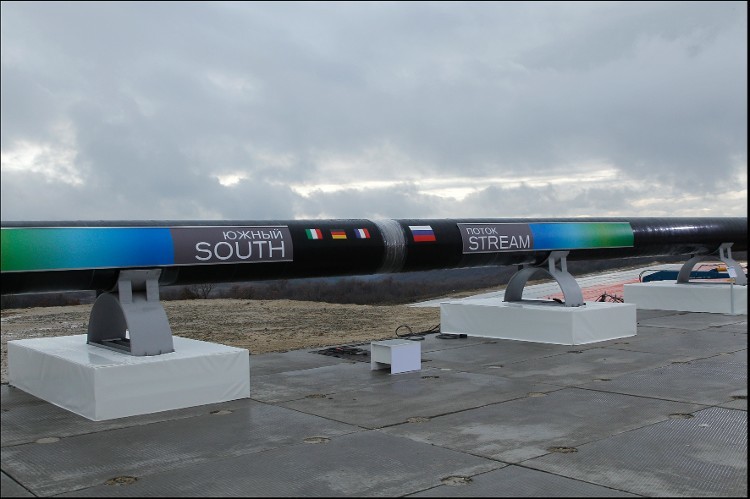 Russia's Gazprom has cancelled a contract with Italian oil services group Saipem to build the first line of a gas pipeline beneath the Black Sea, the Russian state gas company said in a statement on Wednesday.
Gazprom said it will start talks with other potential contractors to build the first line of the Turkish Stream pipeline, which would run beneath the Black Sea to Turkey. The project would consist of four lines, each capable of carrying 15.75 billion cubic metres of gas per year.
Saipem said last month it was asked by Gazprom to start work on a pipeline under the Black Sea, which should avoid Ukraine as a transit country for roughly half of Russian gas shipped to Europe.
On Wednesday, Gazprom said it canceled the deal with Saipem after it faced a number of issues regarding the Turkish Stream. Gazprom did not elaborate with whom it faced issues.
The first line, which was due to be launched next year, would have supplied only Turkey. However, Russia and Turkey have yet to agree on the price of the gas. Turkish energy company BOTAS has threatened Gazprom with international arbitration if a price deal is not reached.
The Turkish Stream project replaced an earlier proposal from Gazprom called the South Stream gas pipeline, which would have run from Russia to Bulgaria across the Black Sea.
Saipem won contracts worth 2.4 billion euros ($2.7 billion) last year mainly to build the first line of the South Stream gas pipeline.
Gazprom abandoned the project last year due to objections from the European Union.
Recommended for you

Putin says Russia is ready to supply extra gas to Europe