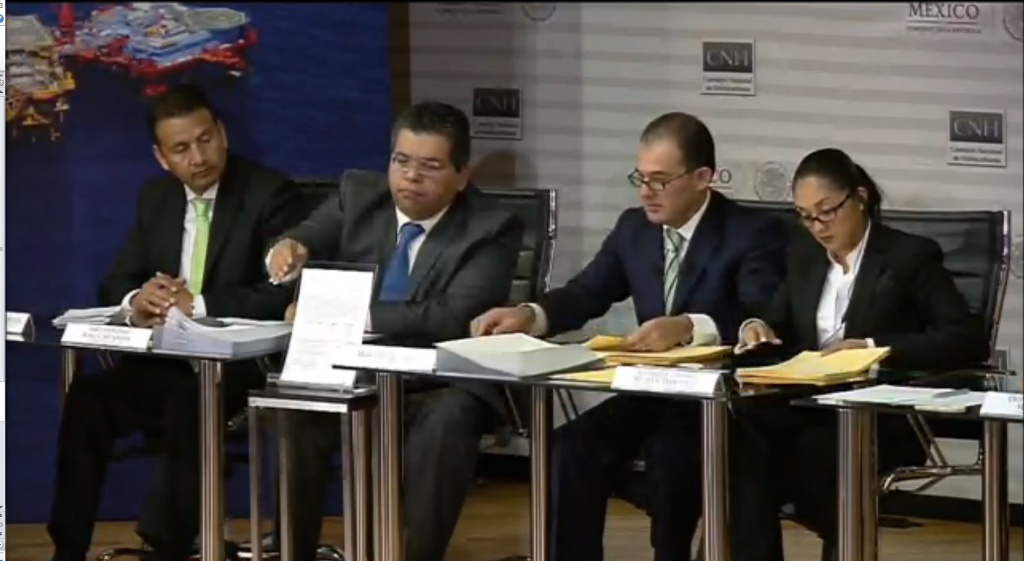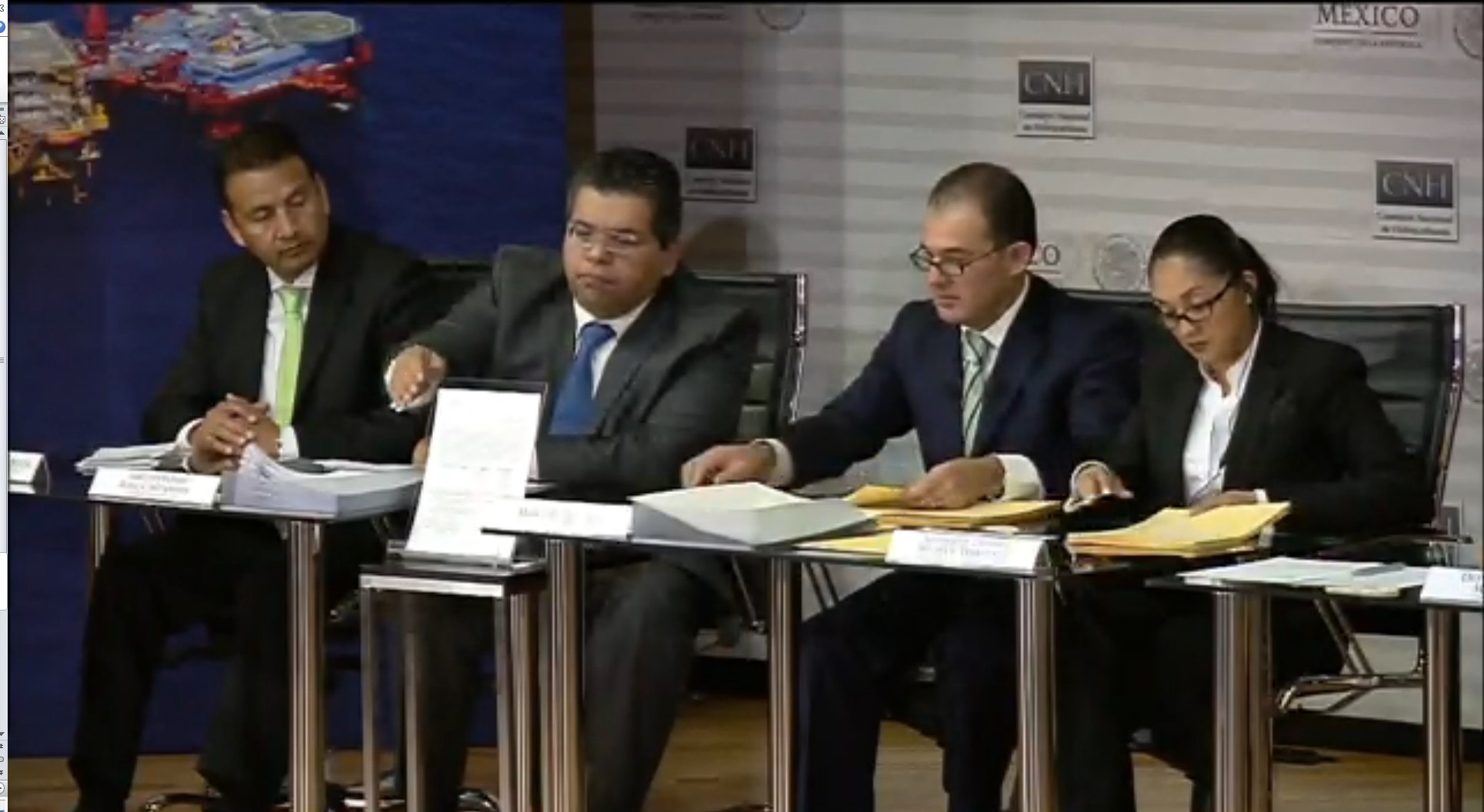 Mexico has opened up its historic bid for shallow-water blocks in the first opportunity for private investors in more than 70 years.
The country's regulator CNH (Comision Nacional de Hidrocarburos) had been calling for bids above the minimum 40% of pre-tax profits required by the government.
To recap – Of the nine blocks so far, just two have been successful with a consortia of Sierra Oil & Gas, Premier Oil and Talos Energy winning both.
ExxonMobil, Chevron and Total have all passed on the first auction which has 14 shallow-water oil blocks up for grabs.
Nine bidders have registered for the first phase.
Follow the auction live:
– In the first round none of the bids were successful.
– The second round was won by a consortium of Sierra Oil & Gas, Premier Oil and Talos Energy covering a block along the southern rim of the Gulf of Mexico.It offered a 55.99% of pre-tax profits to the state, which has opened up the region to private investors for the first time in 70 years. A 10% over the minimum work investment was also offered by the country.
– No bids were accepted in the third block for a total area of 233sq km in the Veracruz region which is expected to have recovery of light and heavy oil. The round saw just one bid, which came from Murphy Oil and its partner Petronas.
– There were also no winning bids in the fourth block of its initial offshore oil and gas tender, or in the fifth, according to Mexico's oil regulator.
– In the sixth round, only one bid came from ONGC Videsh, which was not accepted as the bid was not considered to be high enough.
– Success in the seventh round for Sierra Oil, Talos Energy and Premier Oil who netted the block which has a total area of 465sq km off the coast of Tabasco. Statoil narrowly missed the bid.
-No bid on the eighth block of Mexico's initial oil and gas tender. No bids above the minimum 25% of pre-tax profits required for this block were received.
– No bids in either the ninth or tenth block of bidding – only four more blocks to be approved.
– In block 10, a total area of 116sq km had been up for grabs, with an anticipated recovery of heavy oil. The area has now been declared as deserted.
– Again, no bids in eleventh round of this historic auction. The area, of 309sq km, has been declared as deserted also.
– Mexico's oil regulator said no bid has been received for the twelfth block of first oil and gas tender.
– In the thirteenth round of the auction, no appropriate bids have been lodged and the area has been declared as deserted.
– The last round has also been unsuccessful with no winning bids.
The live blog is now closed for more on the Mexico auction click here.
Recommended for you

Oil and gas companies lodge over 100 bids in North Sea licensing round