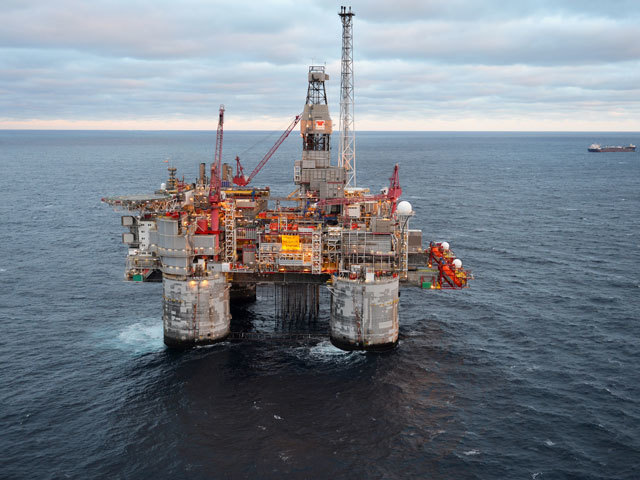 The $60 billion of oil-industry spending cuts this year won't be enough as crude languishes near a six-year low.
The world's biggest producers will need to trim investments by a further $26 billion to meet sacrosanct dividend payments, according to Jefferies Group LLC. Capital spending will have to fall 10 percent next year, Banco Santander SA says.
Oil companies are bracing for "lower for longer" prices as a global supply glut persists, dragging crude to the lowest close since March 2009 in New York on Tuesday. Royal Dutch Shell Plc, which has reduced spending 20 percent this year, has "more levers to pull" should the market weaken further, according to Chief Executive Officer Ben Van Beurden.
The tightening means international producers such as Shell and Chevron Corp. can break even at a lower crude price — about $10 lower than before they started cuts last year, according to Jefferies analyst Jason Gammel.
Still, they'll need Brent at $82 a barrel next year to balance cash flow from operations with investments, he said. Santander's Jason Kenney puts the breakeven level at $70, about $20 above current prices.
That gap is reflected in energy stocks, which are among the world's worst performers this year.
Some oil majors have mitigated the impact of crude's slump by bolstering the share of natural gas in their output. Shell and Total SA now produce more gas than oil and are the least exposed to lower prices, while Chevron is most at risk.
Each $1 change in the price of Brent affects Shell's pretax profit by about $330 million, while for BP the impact is $300 million, according to data from the companies. Chevron's cash flow would be hit by as much as $350 million. Of the three, BP pumps the most crude.
The industry's $60 billion in projected cuts combines capital and operating expenditure in 2015, according to Jefferies.
Recommended for you

Thailand needs 'shale' gas moment as energy crisis deepens on PTTEP's watch