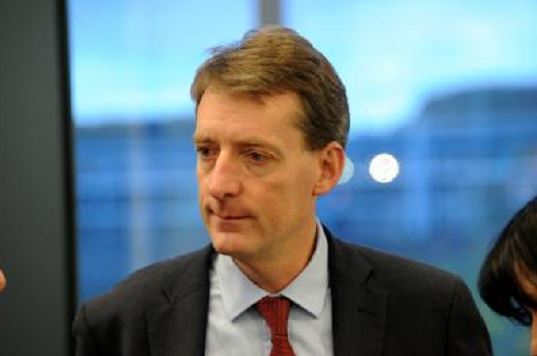 More than two dozen new areas in northern England and the Midlands could face fracking after new licences were awarded for oil and gas exploration.
Some 27 areas, including near Nottingham, Sheffield, Lincoln and Preston, have been awarded to companies to explore for oil and gas as the Government seeks to push forward with a shale industry in the UK.
A further 132 areas, including parts of the West Country and the south coast as well the North East and North West, are set to be awarded subject to further environmental assessment and conditions to protect wildlife and habitats.
Energy minister Lord Bourne said: "As part of our long-term plan to build a more resilient economy, create jobs and deliver secure energy supplies, we continue to back our onshore oil and gas industry and the safe development of shale gas in the UK.
"This is why the OGA (Oil and Gas Authority) has moved quickly to confirm the winners of licence blocks which do not need further environmental assessment.
"Keeping the lights on and powering the economy is not negotiable, and these industries will play a key part in providing secure and reliable energy to UK homes and businesses for decades to come."
But Greenpeace said the announcement had fired the starting gun for the "fight for the future of our countryside".
Spokeswoman Daisy Sands said: "Hundreds of battles will spring up to defend our rural landscapes from the pollution, noise and drilling rigs that come with fracking.
"The Government is backing the destructive fracking industry with tax breaks and by stifling local opposition.
"It seems clear that the Government is responding to the vigorous lobbying from the fracking companies by ignoring both the economic and environmental evidence that clean, renewable energy is a far better bet for investment and the planet."
Companies which have been successful in securing the 27 licence areas that do not require further assessment have been told they will formally be offered those licences later this year.
Some 132 areas included in the latest – 14th – onshore oil and gas licensing round needed further assessment over potential impacts to protected nature sites, with proposals for licence conditions put out for consultation.
Companies will be offered the licences for those areas subject to the outcome of the consultation, and all the licences will be granted after terms and conditions have been finalised, the OGA said.
OGA chief executive Andy Samuel said: "With almost 100 applications received, the 14th onshore round has attracted significant interest and high-quality proposed work programmes from a range of oil and gas companies.
"Today's announcement regarding the offer of 27 blocks gives those successful companies assurance about the blocks that they will be formally offered later in the year."
In total around 2,700 square kilometres (1,000 square miles) of England is covered by the licences that have been confirmed, with a further 13,200 square kilometres (5,000 square miles) subject to consultation.
No new licence areas are being awarded in Wales or Scotland in this licensing round, the Government said.
Andrew Pendleton, Friends Of The Earth head of campaigns, said: "Opening up huge swathes of Northern England to a fracking blitz will only provoke more anger and controversy, because wherever fracking has been proposed, it has been opposed by local people.
"The Government's own report into the rural economy impacts of fracking highlights a myriad of concerns, including a drop in house prices, impacts on tourism, and increased noise and traffic congestion – not to mention local environment and climate risks.
"These offered licences to frack will cause yet more anxiety for people living under the cloud of fracking, now that the Government is allowing companies to drill right through aquifers that are used to supply household drinking water."
Nick Clack, senior energy campaigner at the Campaign to Protect Rural England, said a licence to frack should not be a licence to trample over local people and the environment and called for a "decisive shift" to shore up safeguards and reassure communities.
"We need financial guarantees up front to restore any affected landscapes, and a requirement to fully assess the local environmental impacts of multiple wells in the same area.
"The Government has also never assessed the potential national impact of shale oil, as opposed to shale gas, so ministers must now set out its full rationale for its exploration."
The RSPB said that the 27 blocks of land offered to fracking companies for exploration included 53 Sites of Special Scientific Interest (SSSIs) and three of its nature reserves, Dearne Valley, Fairburn Ings and Langford Lowfields.
The wildlife charity called on the Government to introduce new measures to rule out fracking in all protected areas including SSSIs before handing out licences to shale companies.
Matt Williams, RSPB Climate Change Policy Officer, said: "Sites of Special Scientific Interest, such as Attenborough Gravel Pits and Fairburn & Newton Ings, are up for grabs for fracking companies who will be able to apply for planning permission to frack anywhere within these newly licensed areas.
"SSSIs are some of our most important wildlife sites. Species such as kingfisher, bittern and goldeneye could be put at risk in these special places and should be protected from the Government's fracking plans.
"Questions need to be asked why the Government has begun handing out new licences before figuring out how it's going to protect our most sensitive sites."
But Richard Warren, senior energy policy adviser at EEF, the manufacturers' organisation said: "Following swiftly on from last week's shale related planning announcement, the positive outcome of this licensing round is confirmation that the Government is serious about shale and is getting to grips with the issue.
"With applications coming from 47 different companies, many of them new players, we can see a growing confidence in the sector, and the beginnings of a viable industry.
"There remains some distance to go, but the Government looks to be making real progress in delivering the benefits of shale to the UK."