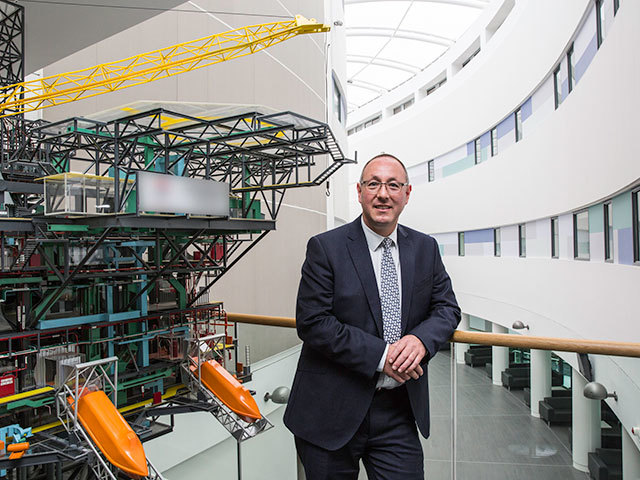 Professor Paul de Leeuw, director of Robert Gordon University's Oil and Gas Institute said the North Sea industry will endure a period of short term pain before it could emerge leaner, fitter and better able to compete as the oil price recovers in years to come.
De Leeuw said the recent volatility on world markets, which saw Brent Crude slump towards $40 dollars per barrel earlier this week, was a result of the anticipated downturn in demand from China.
"We are seeing a very nervous global market that responds to any kind of news coming out of China. What is playing out in the financial markets makes people nervous," he added.
De Leeuw said: "China is the largest consumer of oil in the world after the US and any indication of a slow down affects the demand side."
"I do not want to say that we are being hit by a double whammy of continued high production levels and weaker demand.
"The more important issue is where the oil price is going to be over the next five years or so, and that appears to be sitting at between $50-60 dollars per barrel, but it's a hugely complicated picture."
However, the futures market rallied yesterday following Monday's global meltdown prompted by concerns over China and Brent for October settlement climbed 71 cents, or 1.7% to $43.40 a barrel on the London-based ICE Futures Europe exchange. It tumbled 6.1% to $42.69 on Monday, the lowest close since March 2009.
De Leeuw said although oil producers were hurting with the current low oil price – Aberdeen and the North Sea in particular – it was helpful to the wider economy.
"For the wider economy, low oil prices are very beneficial for economic growth.
"It has not been good for Aberdeen, but for UK PLC it is actually a good thing.
"The UK oil and gas industry will emerge leaner and fitter. A lot of companies are doing a huge amount of good work in terms of the cost and efficiency agenda.
"The company's, industry and the regulator in the UK are working together. The process of getting there is painful and that is what we are seeing day-to-day. The balance will return but it is likely to be in the mid-to-long term," he added.
Recommended for you

Oil suffers deep weekly loss as concerns over demand intensify