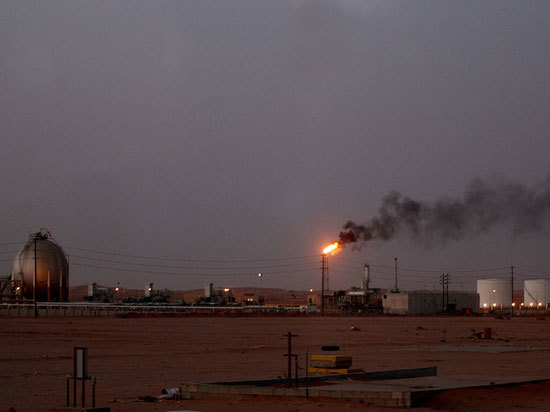 Saudi officials say the casualty toll from a fire at a residential complex in the kingdom's oil-rich east has risen to six people killed and more than 200 injured.
The Interior Ministry's General Directorate of Civil Defence provided the update on its official Twitter feed.
The fire started early on Sunday at a residential complex used by the state oil giant Saudi Aramco in the eastern city of Khobar.
Saudi Aramco is investigating the cause of the fire in the eastern city of Khobar.
The interior ministry's general directorate of civil defence said the casualties involved victims of various nationalities.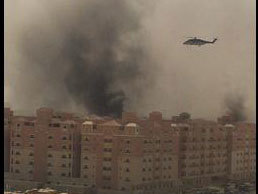 Like many companies in the Gulf, Aramco relies on migrant labourers to help bolster its workforce.
Images posted by witnesses on social media showed thick smoke pouring from the large multi-storey complex as helicopters hovered overhead.
"At 05:45 today a fire was reported in the basement of the Radium residential compound in Al Khobar which is leased by Saudi Aramco for its employees," Aramco said in a statement.
The Civil Defence used Twitter to describe the scene.
It said: "Cars and furniture caught fire in the basement of one of the towers, heavy smoke bellowed, obstructing rescue and firefighting operations."
Emergency services were seen rescuing people stranded on rooftops.
The site consists of eight, six storey buildings and comprises of 486 units.
Khobar was the site of a deadly 1996 truck bombing at a dormitory for US Air Force personnel.
The cause of the fire is under investigation.