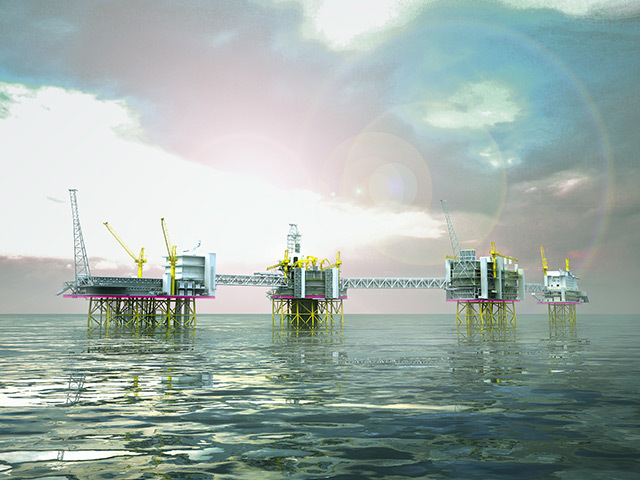 Subsea equipment specialist FMC Technologies has been awarded a NOK1.3billion ($161million) contract by Statoil for the Johan Sverdrup project in the North Sea.
The contract with FMC Kongsberg Subsea in Norway includes the delivery of 13 subsea trees and well heads and three subsea templates and control systems.
In addition, contracts have been awarded for aftermarket services and additional components related to the Johan Sverdrup field.
The contracts include options for further deliveries to cover any future needs on the Johan Sverdrup field, and other possible field developments on Norwegian Continental Shelf.
Statoil Johan Sverdrup project senior vice president Kjetel Digre, said: "The subsea equipment which will be delivered from FMC Technologies makes up an important part of the Johan Sverdrup development.
"It enables reinjection of sea water and produced water into the Johan Sverdrup reservoir when we have started production."
Statoil said this will enable maximum recovery whilst also minimising discharges to sea from the field.
In the first phase of the Johan Sverdrup development, three standard templates will be installed north and south of the field centre, on water depths of 110-120 meters. The templates will be controlled and supplied with produced water or seawater through pipelines from the field centre.
The award is based on a new standard vertical subsea tree, which has been developed in cooperation with the supplier market and DNV. This new standard will help increase cost efficiency for future subsea developments.
The investment costs in the first phase of the Johan Sverdrup development are estimated at around NOK117billion ($14.5billion), with expected recoverable resources in the range of 1.4-2.4 billion barrels of oil equivalent.