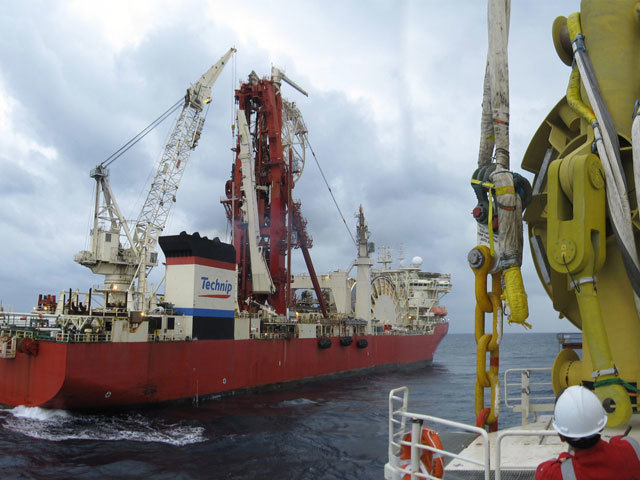 Technip today confirmed it has launched a new job losses consultation with its Aberdeen-based Subsea UK business.
The division, which employs 700 people, is the second UK-based business unit to be entered into a consultation process in recent weeks.
The company will meet with staff in Aberdeen to discuss  the effects of a major cost reductions scheme, which will include a division overhaul and proposed job cuts to its Westhill base.
A company spokesman said: "In response to the ongoing challenging conditions being experienced by the UK oil and gas industry, Technip UK limited confirms it will be restructuring its UK subsea delivery business.
"This proposal forms part of the accelerated cost reductions measures announced earlier this year by the global Technip group.
"The company will enter into a period of collective consultation with its workforce relating to its proposal to achieve a cost saving by reducing its number of staff positions.
"This is being proposed to reflect the anticipated reduced requirement and needs of the wider industry.
"The consultation process will be carried out in accordance with legislative requirements.
"Group wide measures are designed to ensure Technip maintains its leading position within the industry. This proposal covers the UK subsea delivery business based in Westhill, Aberdeen."
The firm's marine division, which looks after the company's fleet, has been in consultation talks for more than a month. A final tally of potential job losses is not yet known.
Both processes are part of a company-wide restructuring, which will see 6,000 jobs go.
Shortly after announcing the thousands of job losses, chief executive Thierry Pilenko said: "The slowdown in the oil and gas industry is prolonged and harsh.
"Therefore we have decided to accelerate our cost reduction and efficiency measures – which I know will have tough consequences for employees across the Group."