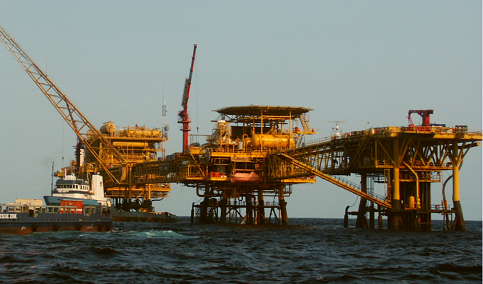 The oil industry's "best days are yet to come" as demand will grow to 110 million barrels a day by 2040, OPEC Secretary-General Abdalla Salem El-Badri stated as a conference in Kuwait City.
Oil demand will grow and non-OPEC supply is due to contract, El-Badri said, hoping to see a more balanced market in 2016.
The gap in crude oil supply and demand is due to close in the third quarter of 2016, Mohammad Ghazi Al-Mutairi, chief executive officer of state-run Kuwait National Petroleum Co., said at the same event.
"At OPEC, we are hopeful that the industry will see a more balanced oil market in 2016," El-Badri said. "We have recently seen a contraction in production from some non-OPEC producers and an uptick in demand growth."
Brent crude, a global pricing benchmark, slipped 7.5% this year and tumbled 40% in the last 12 months.
The Organization of Petroleum Exporting Countries, led by Saudi Arabia and other Gulf Arab producers, have kept the group's production target unchanged to maintain market share amid growing output from non-OPEC producers. OPEC and non-OPEC officials are to meet at an expert level in Vienna later this month to discuss the market.
OPEC's decision to keep its output target at 30 million barrels a day is the "ideal solution" to rebalance the market and support prices, Kuwait Oil Minister Ali Al-Omair said at the conference.
The market remains oversupplied and stocks are above their 5-year average, El-Badri said. World crude output is at 75 million barrels a day and other liquids add about 18 million barrels a day to global supply, he said.
It will take time for oil supply and demand to rebalance, BP chief executive Officer Bob Dudley said at the conference.
Global demand for energy will grow by a third over the next two decades, he said.
Recommended for you

OPEC Sees Oil Market a Bit Tighter on More Demand, Less Supply