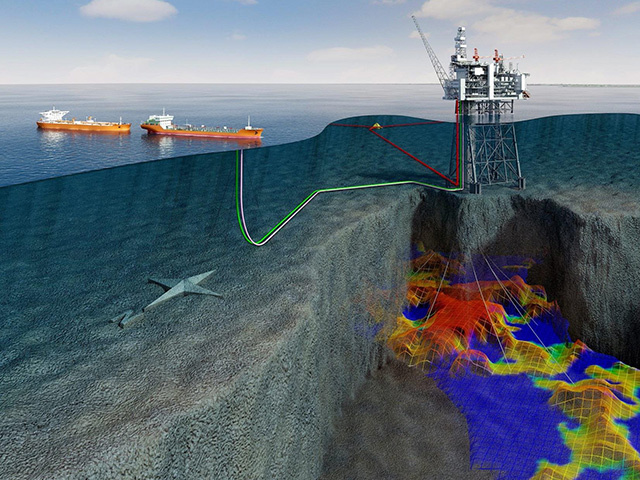 Statoil's chief executive Eldar Saetre today confirmed the start-up of the Mariner field would be pushed back a year.
The company boss revealed the delay as the firm reported its net income had more than halved – falling from NOK9.1billion to NOK3.7billion ($436million).
The Norwegian operator's third quarter results also detailed a 10% spike in Mariner costs.
Saetre said: "Statoil is pleased with the development of Johan Sverdrup with cost estimates coming down by 7%. However, Statoil and its partners have decided to accept a delayed timetable for the commencement of production from the Aasta Hansteen and Mariner fields from 2017 to the second half of 2018.
"The updated cost estimate for Aasta Hansteen has been increased by around 9% since the plan for development and operation (PDO). In addition, a currency effect of NOK 2.4 billion brings the total cost estimate to around NOK 37 billion. For Mariner, the cost increase is slightly above 10% as compared to the original plan."
The company boss confirmed the firm would make another aggressive $1billion in savings, bringing its total savings to $16.5billion.
Saetre added: "We are progressing our efficiency programs according to the plan we communicated in February, and continue to reduce the underlying operational cost. I am pleased with the way we are taking costs down, but the continued low prices in the third quarter demonstrates that we must continue to chase further cost efficiencies."
Statoil's Mariner project is the largest field development on the UKCS in more than a decade, with a gross investment of more than $7billion.
It is expected to produce more than 250million barrels of heavy oil during its 30-year lifespan, with average plateau production hitting around 55,000 barrels per day.
The project's start-up delay comes after the firm successfully installed Mariner's jacket, the largest ever produced by the Norwegian operator, on the North Sea's seabed.
Recommended for you

Equinor's Johan Castberg sees cost surge by nearly £1bn