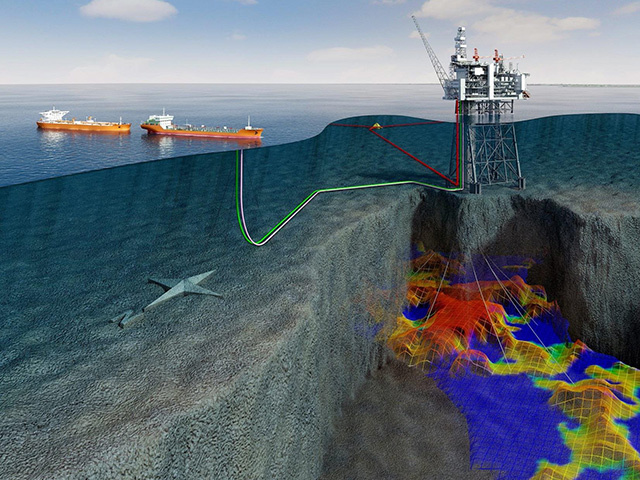 Statoil has completed a milestone task for its landmark North Sea Mariner project.
The firm successfully installed Mariner's jacket, the largest ever produced by the Norwegian operator, on the North Sea's seabed.
Heavy lift vessel, Saipem 7000, collected the jacket from Boknafjorden near Stavanger, before the "Skandi Iceman" vessel, towing the S44 barge with the jacket, and the heavy lift vessel were in place in the Mariner field, approximately 150 kilometres east of Shetland.
The operation was also assisted by three support tugs and a safety vessel.
Crews successfully positioned the jacket in its permanent position yesterday.
The Wagenburg 9 barge, towed by the main tug "Boulder", has since arrived at the field, where it will offload the piles, which will then be driven into the seabed to secure the jacket in place.
Installation of the piles, which are 45 metres long and weigh 300 tonnes each, will begin today.
Statoil's Mariner project is the largest field development on the UKCS in more than a decade, with a gross investment of more than $7billion.
It is expected to produce more than 250million barrels of heavy oil during its 30-year lifespan, with average plateau production hitting around 55,000 barrels per day.
Recommended for you

Regulator approves removal plans for Brae Bravo jacket