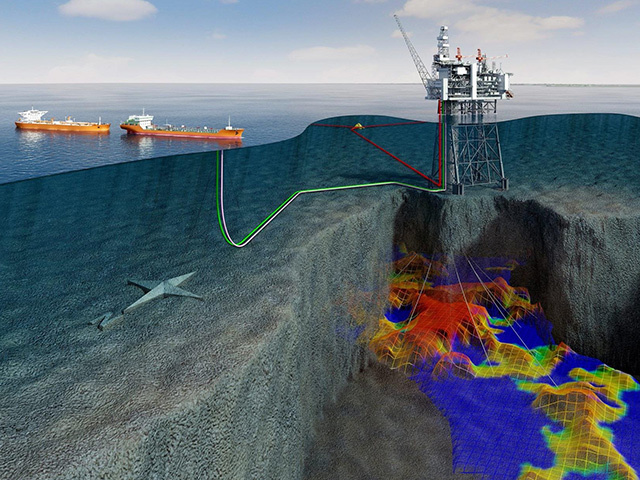 Statoil today blamed a backlog of work in a South Korean shipyard for a year-long start-up delay for its flagship Mariner project.
The firm also admitted costs for the development had increased 10%, soaring by an additional $700million.
The year-long sailaway delay will see production start-up pushed back from 2017 to 2018. The move will also delay's the firm's hiring plans. The firm, which employs approximately 130 people in Aberdeen, will now wait to beef up its resources.
However, the company said there would be no job losses from its Aberdeen base as result of the knock-back.
The delay and overspend come three weeks after the firm's new managing director, Tove Stuhr Sjoblom, took up her post.
For her reaction to the delay, what it means for staffing and the company's immediate priorities, watch the video to find out more.
The Mariner project's topsides, which will make their way to Aberdeen on three different voyages in 2017, are currently under construction at the Daewoo Shipbuilding & Marine Engineering Co (DWME) in South Korea.
The shipyard is still sifting through work which was awarded during a "boom period" in 2012, according to Statoil's vice president of project development, Ingolf Soreide.
Mariner's topside weighs 38,000 tonnes and will support 700 jobs long term. Statoil originally set aside $7billion to invest in the development. That number has now increased to $7.7billion, according to the firm.
The delayed topside includes an eight-storey living quarter, process module, drilling module, utility module and flare tower.
Despite the topside delay, Mariner's Floating Storage Unit (FSU) will hit its completion target, according to Soreide. The FSU is currently being constructed by Samsung Heavy Industries in South Korea. It will have a storage capacity of 850,000bbls.
The firm will run a jack-up rig alongside the PDQ in a bid to increase recovery.
Watch the video with Soreide to find out more.