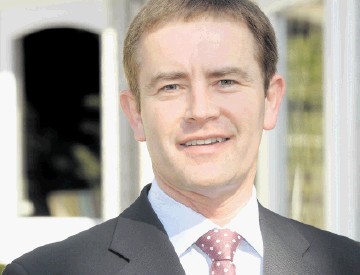 North Sea oil entrepreneur Tom Cross said yesterday he was still on the hunt for bargains despite hefty losses at the company he leads.
Aberdeen-based Parkmead Group posted pre-tax losses of £30.8million for the 12 months to June 30, compared with profits of £1.04million a year earlier.
Revenue for the latest period came in at £18.6million, down from £24.7million previously.
The firm's balance sheet was hit by the slump in oil prices and a non-cash impairment charge of £12.9million linked to their impact on its 30% stake in the Athena asset in the outer Moray Firth.
But Parkmead said it had "minimal debt" and Mr Cross, who was ranked among the wealthiest people in Scotland in this year's Sunday Times rich list, with a personal fortune of £165million, remained bullish about acquisition prospects.
He said: "Parkmead is well-positioned to take advantage of the lower oil price environment and the opportunities that are arising from this.
"We have excellent regional expertise, significant cash resources, and a growing low-cost gas portfolio.
"The group will continue with its licensing and acquisition-led growth strategy, securing opportunities that maximise long-term value for our shareholders."
Mr Cross described Parkmead's haul of 12 new offshore and gas blocks in the 28th UK North Sea licensing round as an "impressive result".
"We were delighted with the awards located close to Parkmead's PDL (Perth Dolphin Lowlander) development as they have the potential to add significant value to our assets in this area," he added.
Parkmead-operated PDL, near Athena, is one of the largest undeveloped oil projects in the North Sea.
The Perth, Dolphin and Lowlander fields are fully appraised, with a combined total of 13 wells drilled, as containing more than 400million barrels of oil.
It is expected that recoverable reserves will be in excess of 80million barrels.
New licences secured by Parkmead in the 28th round included the Polecat and Marten oil discoveries south-west of Perth and the Fynn and Penny prospects to the north.
Parkmead also announced first commercial gas production on its Diever West gas field in the Netherlands, which Mr Cross said would help to hedge against low oil prices after "another important year of progress".
He added: "This will deliver profitable gas production and important additional cash flow to the group.
"We have successfully brought this new gas field onstream within 14 months of discovery, which is an outstanding achievement."
Mr Cross founded and led Aberdeen-based Dana Petroleum until just after its £1.67billion buyout by South Korea's national oil company in 2010. He swiftly joined Parkmead and became its chief executive the following year.
Recommended for you

Aberdeen oil firm Parkmead acquires onshore wind business for £3.3m