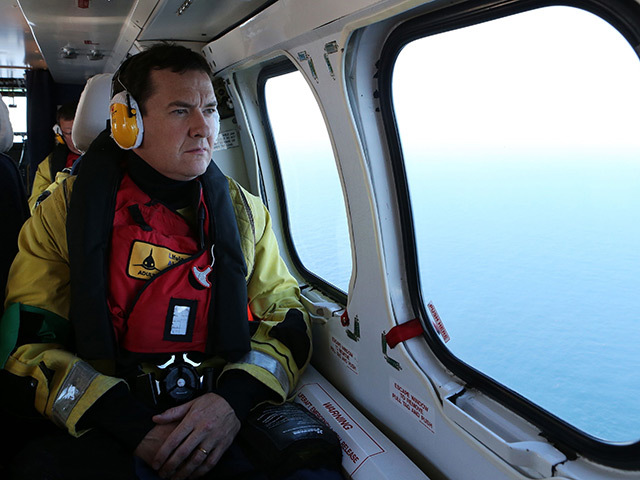 Aberdeen South MP Callum McCaig today warned the chancellor against "preaching" to North Sea experts about how the industry should be run.
The SNP's energy and climate change spokesman voiced concerns that contractors in the oil and gas sector could be put out of work if hiring arrangements were to change.
He urged George Osborne not to "handicap" businesses by forcing them to employ contractors as full-time staff if their work lasted longer than a month.
He told the Press and Journal he had been contacted by a number of companies about the proposal, reportedly among the measures to be announced in this week's autumn statement.
"People working in the oil and gas sector are already extremely concerned about these measures, which seem designed to handicap their business opportunities, and potentially lose them work altogether," he added.
"The industry is wise to the chancellor's lack of understanding of the practicalities in hiring contractors in the oil and gas industry.
"It is not the job of the chancellor to preach from Westminster to the North Sea about how business should be run."
He said concerns were growing among individuals working in their own limited companies that "drastic changes" to their contractual arrangements could leave them unemployed.
"It is feared that companies may avoid hiring short-term contractors altogether to avoid being caught out and having to employ them full-time," the MP said.
"This is a chancellor who has been famously slow to support this industry, but he is swift to make decisions without considering the detrimental consequences to the oil and gas sector.
"At a time when this industry needs to thrive, George Osborne is only finding ways to weaken it."
In March, the sector hailed a package of Budget measures which included a complete reversal of the infamous 2011 supplementary charge raid, as well as a surprise 15% cut in the petroleum revenue tax, and new tax allowances.
Mr Osborne confirmed that they would go ahead in his post-election Budget in July.
But experts have accused him of "tinkering around the edges" at a time when the offshore sector needed decisive action to help its recovery.
The Treasury said it could not comment on speculation prior to the autumn statement.