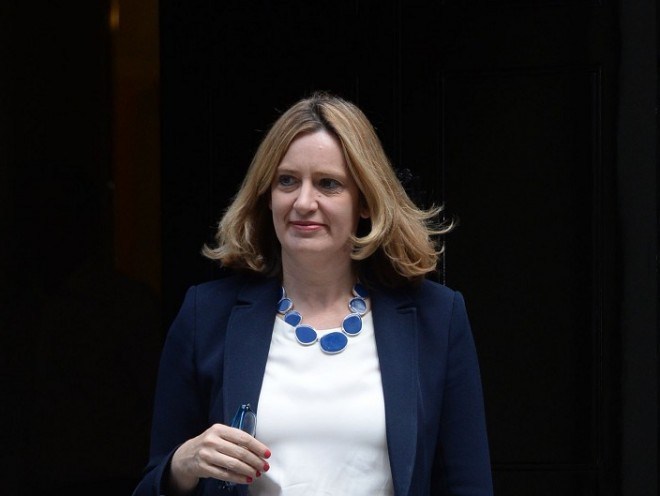 Energy Secretary Amber Rudd has revealed she feels "unfairly picked on" by her "enemies" over the UK Government's plans to cut support for renewables.
The Tory frontbencher said her opponents had put together a series of completely separate policy changes in to try to portray her as "anti-green".
She insisted she was a supporter of renewable energy – but underlined the need to be "vigilant" about the cost to bill payers.
She made the remarks after announcing all polluting coal-fired power stations would be closed by 2025 in a move hailed as an "excellent and inspiring precedent" by former US president Al Gore.
But other environmentalists voiced concerns about the decision to transfer to gas, rather than cleaner technology.
Ms Rudd said: "(Liberal Democrat) Ed Davey was secretary of state when I was the minister. I shared his view about wanting renewable energy.
"My complaint about the policy at the time was they didn't manage the costs. That was the piece that was missing in the previous government."
Asked if she believed she would be forced to revisit the plans to cut support for onshore wind and solar, she replied: "I appreciate that my enemies have put together a number of changes of policy and say 'this looks like she is dismantling'.
"Actually, they are all quite separate."
The commitment to end any new public subsidy for onshore wind farms was in the Tory manifesto, she said, while solar support had been "over-deployed" and "overspent".
"I feel slightly unfairly picked on on solar," she added, explaining that whoever had been made energy secretary would have received the recommendation to reduce the feed-in tariff for domestic solar installations by 87%.
"It just so happens it fits this narrative," Ms Rudd added.
Former Scottish secretary Alistair Carmichael, who described himself as "her critic but not her enemy", suggested Ms Rudd was unwilling to stand up to Chancellor George Osborne.
The Lib Dem northern isles MP added: "The government has taken an axe to renewable energy support, not because they lack money but because they lack the political will to seize the opportunity that renewable energy offers."
Aberdeen South MP Callum McCaig, the SNP's spokesman on energy and climate change, also advised Ms Rudd not to "dramatise the role of opposition voices".
He said she should "rethink the rhetoric" and instead focus on writing policy "fit for a modern energy industry".
North-east MSP Lewis Macdonald, Labour business spokesman at Holyrood, criticised the timescale of the plans for withdrawing subsidies for renewables.
He added: "It's not that onshore wind and solar needed subsidy forever, they didn't. The timing was wrong."
While he commended the "encouraging" announcement on coal, he insisted simply switching to gas was not enough.