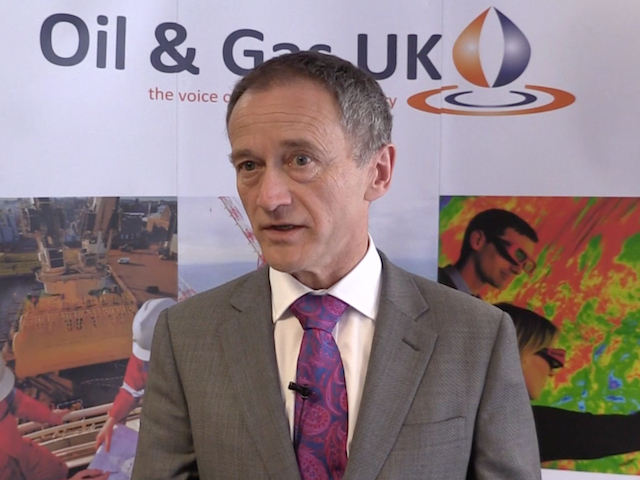 Oil & Gas UK's economics director Mike Tholen said it was important the industry continue to boost confidence and encouragement investment in the North Sea following Chancellor George Osborne's Autumn Statement and Spending Review.
Tholen said: "Since the last Budget, the oil price has declined further, and we must continue to do as much as we can to help boost confidence and encourage investment in the UK Continental Shelf.
"If the oil price continues to be lower for longer, there is little doubt that alongside industry's own concerted effort to improve its efficiency, we will need to work with Treasury on additional measures, including revisiting the current headline tax rate – consistent with the government's commitment to the sector's tax rate falling over time.
"There is still much to play for in the UK's North Sea – in terms of both barrels of oil and gas for the country, highly skilled jobs, and the security that comes with an indigenous energy supply.
"The Office for Budget Responsibility (OBR) figures referenced in the Chancellors speech – noting a dramatic decline in tax receipts – underscore the severity of the challenge ahead for the sector, but fail to take into account the indirect contribution this industry makes as a major employer, innovator and exporter of goods and services at home and abroad."
Tholen said there was cause for optimism given that production is likely to increase this year – for the first time in more than a decade – and is set to continue throughout the remainder of this decade.
"It remains imperative we continue to work closely with the regulator – the Oil and Gas Authority, and HM Treasury to secure an enduring oil and gas industry for the UK. Recognising the increasing pressure on both government and industry to become more efficient, we need to cooperate more effectively to tackle the challenges ahead and maximise economic recovery from the UK Continental Shelf."
Oil & Gas UK will seek clarity from the Government on its plans for a levy on all employers with a pay bill in excess of £3 million which could disproportionately impact oil and gas businesses.
Recommended for you

Energy bodies warn green growth at 'severe risk' without new support