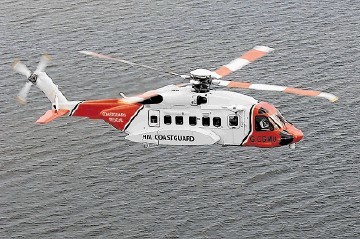 A power failure on board Shell's Brent Charlie platform led to 29 oilworkers being downmanned.
HM Coastguard confirmed two helicopters were mobilised to airlift the personnel from the platform at 6.25pm yesterday after reports of a power failure on the platform, 116 miles north east of Shetland.
A Shell spokesperson said: "We can confirm that due to a main power generator outage during the morning of 26 November, we carried out a precautionary downman of 29 non-essential personnel from the Brent Charlie platform.
"Main power has now been restored to the platform through one generator and work continues to bring a secondary generator back in to service."
10 people went to other Brent installations and 19 back to Aberdeen, Shell said. Those who returned to the beach have been stood down.
The platform will return to full manning (150 personnel) at the next shift change.
Production was shut in and will be restarted in due course once some maintenance tasks have been carried out, which is expected to take a few days, the company spokesperson added.
Recommended for you

Shell takes final investment at Rosmari-Marjoram gas project in Malaysia