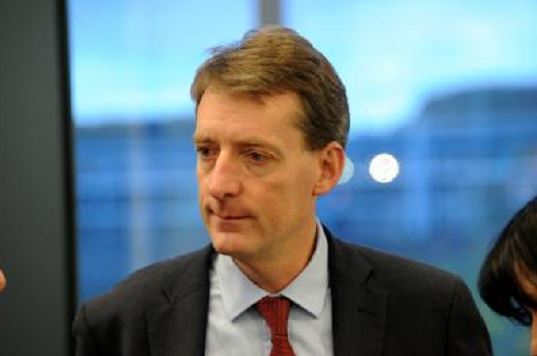 The head of the Oil and Gas UK Authority has said the industry in the North Sea is like an "ageing patient" that could face a "very grim" future.
Andy Samuel warned the Scottish Parliament's energy committee that he was "more concerned than optimistic" about the future of the sector.
He said there was a chance the situation could get "even worse" than already "grim" predictions from Oil and Gas UK.
Mr Samuel was joined by other figures from the offshore industry who briefed MSPs on the future of the industry, as well as the impact of the oil price crash on the north-east economy.
Committee convener Murdo Fraser also quizzed industry chiefs on whether an end to the Scottish Government's moratorium on fracking would help the sector diversify – but they were reluctant to answer.
Mr Samuel said: "The chairman (Sir Patrick Brown) and I talk about scenarios.
"I think … I see some very difficult scenarios potentially. Living in Aberdeen you can see the context.
"I can see some scenarios that would be even worse, but I can also some very good scenarios.
"Our job as a regulator is to look to the future with different lenses and ensure that – regardless of things we can't control, like the global price of oil – we can support and maximise our economic investment and obviously jobs.
"I am actually at the moment more concerned than optimistic. This is a critical time for the industry and I think the right forward moves are vital."
Mr Samuel said that North Sea companies had started working together – a move he suggested would help them compete with those operating in newer oil fields.
He said: "We've now got 300 fields producing a third of what they used to. The mathematics mean that the cost per barrel goes up.
"I also think that there was a period of prolonged oil price where the service sector became massively stretched and overheated.
"My concern is that it is a bit like an ageing patient. Other younger basins are going to be more resilient which is why we produced our report in February on the domino effect.
"In terms of the solutions, standardisation is massive. True collaboration – I'm delighted now that six companies have got together and are going to share spares and inventory.
"It took them a while but there is a good cultural point here."
Recommended for you

Scottish energy minister lambasts 'tone deaf' Labour North Sea policy