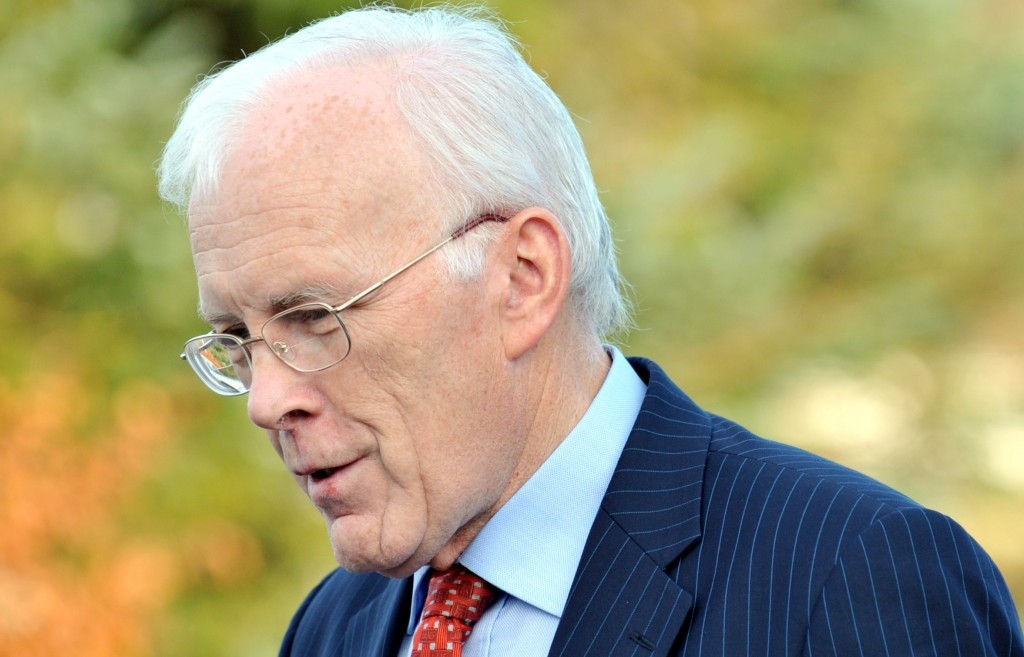 Sir Ian Wood said his generation of oil peers were the "lucky ones" and have a duty to pay it forward.
It comes as the industry veteran warned the sector could lose thousands more jobs in the north-east next year.
"Aberdeen should be ashamed of itself if it can't do something to maximise the oil and gas opportunities that are here," he said.
"We certainly can't leave it until 2020 to try and sort it out. Whatever we do, we need to do it now.
He added: "I am, and others like me, are extremely lucky. We have been part of the lucky generation. We were lucky because of the North Sea and this prosperous oil and gas era.
"I think it's crazy and unacceptable to think that we get to be the only ones who benefit from that.
"I just can't accept that you don't think ahead to future generations. We need to take this wealth and pass it on to create a legacy where others can achieve."
Sir Ian spoke to Energy Voice after confirming a donation of £25million to the newly formed Opportunity North East (One) group.The sector leader said he hoped the initiative would stop Aberdeen becoming a "museum" as North Sea oil dries up in the years to come. It is expected to benefit from a further £25million of co-investment from Scottish Enterprise (SE) and other public and private sector sources.
But to get the "light at the end of the oil price tunnel" the sector must first endure its most difficult years yet, according to Sir Ian.
"I think the 20s will be relatively prosperous for the north-east of Scotland in terms of oil and gas. I think the oil price will go back to $75 to $80 and we'll be in much better shape because we will have recovered our costs a lot," he said.
"We have a better tax regime now. We have a very, very effective regulator, so I think the industry will settle down again and get back on its feet. But next year will be a horrible year.
"2017 could be another horrible year or we might just begin to see some price benefit coming through."
"Significant additional redundancies", a stall in new developments and a hemorrhage of resources are all the makings of a "horrible year", according to Sir Ian.
"We can't stick our heads in the sand," he said.
"The big question is will the amount of job losses be a really serious, traumatic blow or something we can see ourselves through?
"I believe next year's losses could be about the same number we lost this year.
"I'm to going to guess that number is between 8,000 to 10,000 jobs in Aberdeen and Aberdeenshire and I think we could lose the same amount next year."
He added: "The next year will be a very difficult year. I worry for Aberdeen. I worry for the hotels, the pubs, the taxi drivers and everyone who depends on oil in the city.
"It's going to be trying and we're going to have to cut our cloth accordingly.
"We will see it through, but it will be hard."
Sir Ian emphasised the jobs number the sector should target are the ones that can be saved, which he says is between 20,000 to 30,000 with the help of initiatives like ONE.
"Aberdeen's strength right now is as an oil and gas operations centre," he said.
"We've never really figured heavily as an oil and gas technology centre, so we're going to focus over period of time on developing a really strong oil and gas technology centre.
"A big plus from that, apart from extending the North Sea's lifetime, is that it gives us the opportunity to try and anchor some of the supply chain in Aberdeen and Aberdeenshire."
Creating a critical technology mass in Aberdeen will help "maintain a strong oil and gas presence in the north-east of Scotland after the North Sea is gone", according to Sir Ian.
The technology centre aligned with the expertise from oil majors will help leverage the potential of the Central North Sea – an area where there's still everything to play for, the Wood Group founder said.
Sir Ian concluded by saying the message to the leaders heading up Shell, BP, Total and Statoil's North Sea operations was simple.
"I really believe it's worthwhile to have faith in the North Sea," he said.
"I think the oil price will recover and I really do hope they maintain their presence, retain faith and in the meantime work with the OGA and Treasury, because if they can go-ahead with some projects in the downturn they could get some very favourable terms and that would help relieve the pressure on the North Sea."
Recommended for you

UK North Sea oil needs investment to stem decline, Shell says