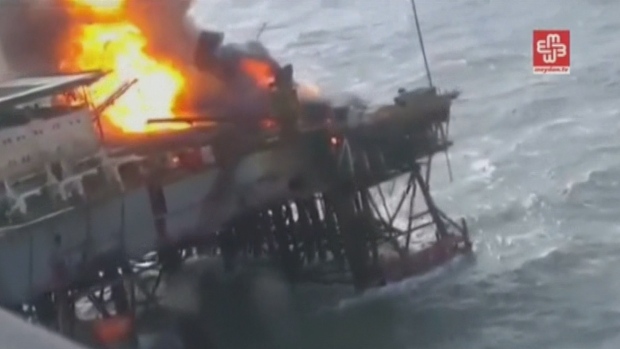 A search is still under way for 29 workers missing after a fire swept through an offshore oil platform in Azerbaijan.
The workers were on a lifeboat that fell into stormy seas late on Friday, and it was unclear if any would be found alive.
One worker has been confirmed dead and 33 were rescued.
State oil company SOCAR's first vice president, Khoshbakht Yusifzadem, said the fire on the Caspian Sea platform was still burning because it had reached one of the oil wells, but should be extinguished by the end of the day.
He said the company was working with Azerbaijan's emergency services to search for the 29 missing workers by helicopter and ship.
The fire broke out when an underwater gas pipeline was damaged in heavy seas.
Recommended for you

Cuba takes 200-MW power plant off line amid oil depot blaze