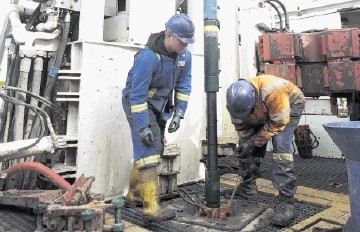 Proposals to allow fracking under national parks have been approved by MPs amid accusations that ministers "sneaked" the move through a "parliamentary backdoor".
The regulations, which state that fracking can take place three-quarters of a mile (1,200m) below national parks, areas of outstanding natural beauty, world heritage sites, the Broads and certain groundwater areas, were approved by 298 votes to 261, majority 37.
Similar protection is not afforded to sites of special scientific interest and other wildlife conservation sites by the plan.
Labour and the Liberal Democrats have complained that the measures were not allocated any time for debate in the Commons chamber and the regulations were passed after a deferred vote away from the main proceedings.
The Government was accused of performing a U-turn after it brought forward the proposals weeks after May's general election.
On Tuesday, shadow energy secretary Lisa Nandy accused ministers of using a "parliamentary backdoor" to try to approve the "weak regulations" without debate.
Liberal Democrat leader Tim Farron also suggested the Government was trying to "sneak" through a decision without a "proper debate", labelling such a move "outrageous".
He believes fracking should be banned in all circumstances at some sites.
Rose Dickinson, energy campaigner at Friends of the Earth, said the new rules, which also allow fracking in certain groundwater areas, put drinking water and national parks at risk from fracking.
"People will rightly be concerned that the Government is not following through on its commitment to have strong regulation on fracking.
"It is time for us to follow in the footsteps of Scotland and Wales by halting all plans for fracking, which is completely incompatible with tackling climate change and the agreement reached in Paris."
The environmental group said it was campaigning for a full ban on fracking because 80% of fossil fuels have to remain in the ground to avoid dangerous climate change.