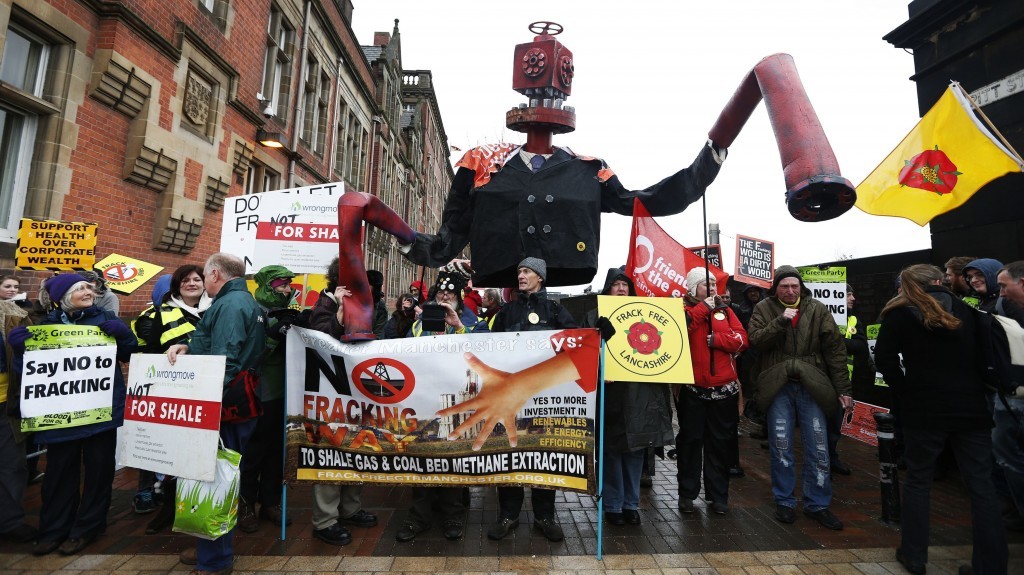 Labour has called for a moratorium on fracking in the UK after MPs approved proposals to allow the controversial process under national parks and other protected areas.
The move to allow fracking to extract shale gas three-quarters of a mile (1,200m) below national parks, world heritage sites, the Broads and areas of outstanding natural beauty was passed by a majority of 37 in a vote this afternoon.
Shadow energy and climate secretary Lisa Nandy accused the Government of sneaking the rules through without proper parliamentary debate, labelling it "frankly shabby".
"Ministers had previously conceded that there should be the tougher safeguards that Labour has been calling for to protect drinking water sources and sensitive parts of our countryside like national parks. Now they've abandoned those promises.
"We should have a moratorium on fracking in Britain until we can be sure it is safe and won't present intolerable risks to our environment.
"Neither MPs or the public have received these assurances yet ministers are ignoring people's legitimate concerns and imposing fracking on communities," she said.
he rules, which also allow fracking under protected areas known as sites of special scientific interest that are important for wildlife, habitats or geology, show the Government has broken its promise on protecting special landscapes, Greenpeace said.
Hannah Martin, energy campaigner at Greenpeace, said: 'What we have seen today is the Government breaking its promise and forcing through regulations which will allow fracking underneath some of the most fragile and treasured landscapes in Britain.
"These areas have been protected for a reason: stunning areas like the Peak District, the North York Moors and the South Downs."
She warned the Government could not even convince some of its own MPs, with some openly saying they were voting against the regulations.
She said the rules could see protected areas ringed by drilling rigs, floodlights and compressors and playing host to thousands of lorry movements, as the wells are driven down just outside the protected areas and then horizontally underneath into them.
Protected areas could be blighted by air, noise and light pollution, she warned.
The vote comes just days after the Government joined more than 190 other countries to agree a global climate deal to keep temperatures from rising to dangerous levels – a pact which many commentators said spelled the end of the fossil fuel era.
"The UK Government has just participated in a historic climate agreement in Paris, but if it is to hold up its end of the bargain it has to rethink its support for fracking and back safe, cheap, clean energy instead," Ms Martin said.
Recommended for you

Government refuses to release details of carbon cuts in flagship climate policy