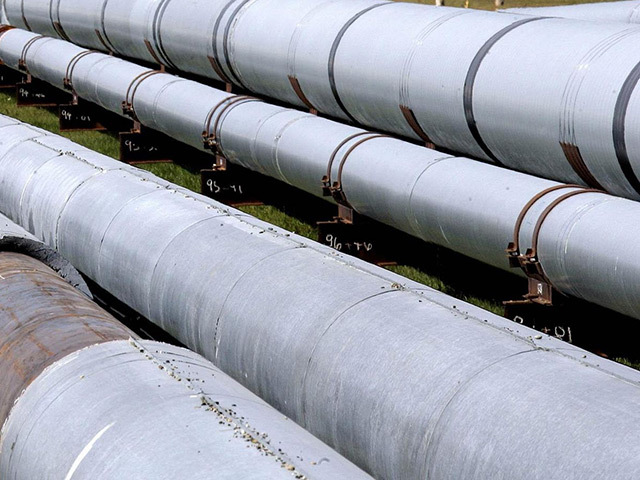 North-east firm John Bell Pipeline Equipment Company aims to use the oil and gas downtown to diversify and build on "steady" growth over the past five years.
Managing director Mark Skinner said bosses viewed the changed circumstances for the offshore industry as an "opportunity" to move into new markets such as rail and nuclear.
John Bell employs nearly 60 people at head offices in Thainstone Industrial Estate, in Inverurie, and Grangemouth.
The firm's turnover rose by more than £800,000 to £17.8million last year and while pre-tax profits were down slightly, at £2.22million, operating profits grew by nearly £200,000 to a similar figure.
Oil and gas is still the core of John Bell's activity, but the company is now focused on adding value within this market and looking elsewhere for new business.
Mr Skinner said the change of business strategy was prompted by the sudden collapse in oil prices, overturning what would otherwise have been a negative outlook.
He added: "The UK oil and gas market may be sitting at an all-time low, however, we saw this as an opportunity to differentiate from our competitors and diversify our product range.
"As well as focusing on added value for existing customers in the UK oil and gas sector, we have now begun to concentrate on overseas markets such as the Middle East, south-east Asia and the Caspian.
"We have undertaken various partnerships successfully throughout 2015 in the Middle East, and in 2016 will place new focus on south-east Asia and the Caspian regions."
John Bell, which celebrates its 40th year in 2016, is one of the UK's largest independent stockists of pipe, fittings, flanges, valves, steel and GRP (glass-reinforced plastic) products.
It currently supplies the oil and gas, agriculture, marine and food and drink industries.
The firm and its parent, North Yorkshire-based National Tube Stockholders, are part of Italy's Bianco Group, which employs around 800 people at 23 companies and has access to more than 500,000tonnes of stock.
Recommended for you

New partner for busy energy deals team at Addleshaw Goddard