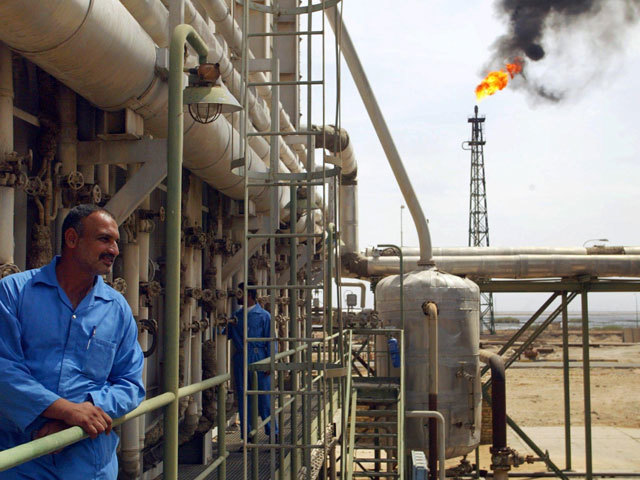 Iraq is said to have approached PetroChina and ExxonMobil about investing in a multi-billion dollar project to help boost output from a number of smaller southern fields, according to reports.
A senior Iraqi oil official said South Oil Co is seeking investment from either company to build infrastructure needed to raise output at fields it operates.
SOC deputy chairman Basim Abdul Kareem said the decline in oil price has hit the country's ability to fund oilfield development and foreign investments are needed.
The enhanced recovery projects are targeting the Luhais, Nassiriya, Tuba, Nahr Bin Umar and Artawi oilfield, which produce about 240,000 barrels per day.
SOC said it plans to increase that to about 350,000bpd next year.
Kareem said:"Due to the current financial crisis caused by the falling oil prices, we established the 'Integrated South Project' to attract financiers and investors to help us increase our production and complete these vital energy projects.
"We are still discussing technical aspects of the project which will be followed by studying financial and contractual issues."
The "Integrated South Project" consists of building oil pipelines, storage facilities and a seawater supply project to inject water from the Gulf to maintain pressure and enhance oil recovery, Kareem added.
The seawater project will also be used to overcome declining production rates at larger fields such as West Qurna, Majnoon, Zubair and Rumaila, which are operated by companies including BP, Shell, Eni and Lukoil.
A contract model is expected to be discussed with the companies and the oil ministry in Baghdad after technical talks.
It is understood the two companies were approached because they are involved in developing the West Qurna phase 1 oilfield that needs water injection to halt a decline in production.
Recommended for you

Gulf of Mexico oil drilling makes too-little, too-late comeback