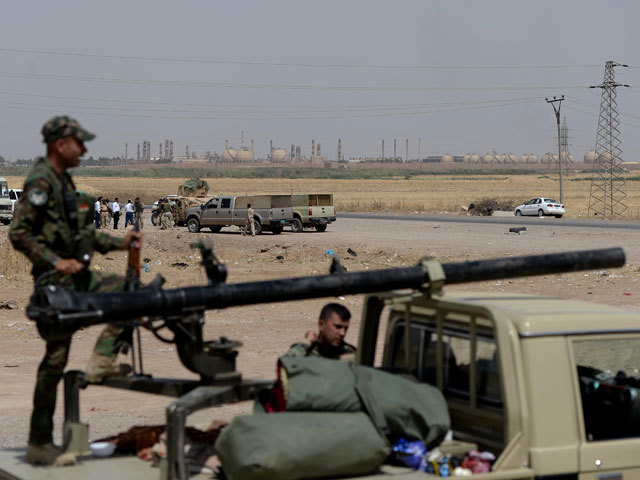 Terror group Islamic State (IS) raises up to $4.5million (£3.1million) a day, according to the UK Government.
Middle East Minister Tobias Ellwood told MPs that oil remains the biggest earner for the extremists, also referred to as Daesh, among the $2.5million (£1.7million) to $4.5million (£3.1million) they collect across all sources.
But he insisted the group is under pressure in several areas, claiming: "We are defeating Daesh using financial means."
Speaking in the Commons, Meg Hillier, the Labour chair of the Public Accounts Committee (PAC), asked Mr Ellwood: "What specific steps are being taken to undermine the flow of finance of oil sales by Daesh, which are fuelling this nasty terrorist group?"
He replied: "You are right to highlight the importance of oil sales to Daesh – about half of their revenues, they receive between $2.5million and $4.5million a day across all sources but oil is very much the highest of that and most of that is sold in fact to the (regime of Syrian president Bashar Assad).
"But we are making an impact, we're seeing taxes in Mosul and Raqqa forced to go up, we're seeing the salaries to the foreign fighters that go there go down, and we're also seeing the smuggling routes being closed off so we are defeating Daesh using financial means."
Shadow Foreign Office minister Diana Johnson said the Associated Press estimated in October 2015 that between 40,000 and 50,000 barrels of oil were being produced each day to fund Daesh in Syria and Iraq, valued at $40million (£27.7million) a month.
She pressed Mr Ellwood for a current estimate of finances available to the group in light of international agreements and military action, which has seen RAF jets bomb oilfields in Syria.
Mr Ellwood replied: "I did make it clear that there's an estimate of between 2 and 4.5 million dollars a day that Daesh is actually receiving.
"It is actually very difficult to understand because they don't keep accounts and they certainly don't share those accounts. There isn't the transparency we would like to see from any country itself.
"We are fully aware that their main source of income is the illegal sale of oil to the Assad regime. We've closed off other avenues but it's to the Assad regime."