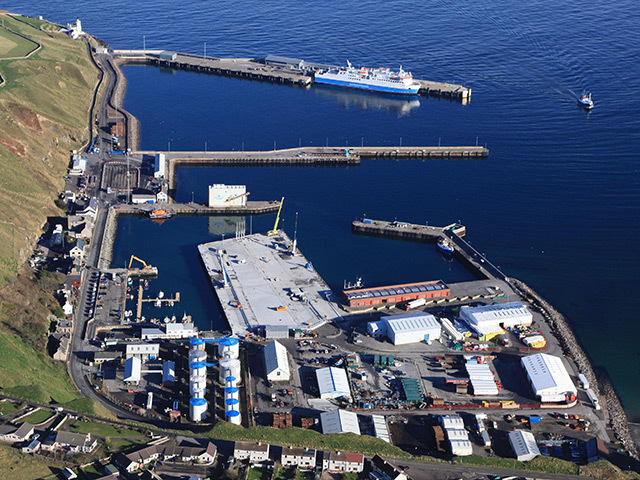 Scrabster Harbour said oil and gas related tonnage for last year increased by 29% amid the challenges facing the industry.
Figures from the Harbour Trust showed tonnage from the sector in 2015 was 487,368 tonnes for the calendar year.
The increase in oil and gas and renewable activity saw total vessel tonnage reached 8.259million tonnes, an increase of 2%.
The harbour also brought in more than £2million in revenue in 2015 with 2167 vessels arriving in Caithness.
Both the fishing and ferry sectors have continued to be the largest areas of growth for the Caithness port.
Sandy Mackie, trust manager for Scrabster Harbour,said: "The last year has been encouraging, seeing an increase in harbour traffic and a rise in revenue.
"It is particularly promising that the statistics reveal our drive to diversify the sectors using the harbour is resulting in increased activity and that our enhanced facilities and capacity is being utilised.
"At a time when oil and gas leaders are embarking on efficiency drives, Scrabster Harbour is proving to be an attractive and cost effective solution.
"Against a difficult economic backdrop, the 2015 figures give us confidence for the future. We are also looking forward to celebrating our 175th anniversary this year."
Recommended for you

India can add oil and gas while it chases green goal, Modi says