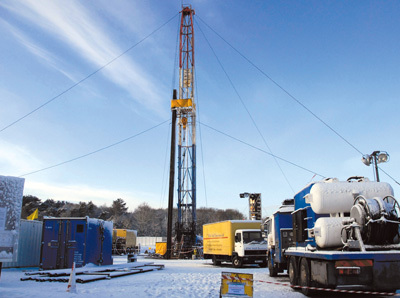 Union Jack Oil has entered into an agreement with Egdon Resources to farm-in to the conventional prospects of PEDL209 containing the Laughton Prospect.
The company said under the terms of the agreement, it will pay 16.67% of the costs of the Laughton-1 well.
It is scheduled to be drilled next month.
Union Jack said its contribution towards the cost of the Laughton-1 well will be financed from its existing cash resources.
David Bramhill, Executive Chairman of Union Jack Oil, said:"We are pleased to be able to participate in the drilling of the Laughton-1 well which has the potential for discoveries in several stacked reservoirs.
"The Company has started 2016 with an active programme including the drilling of the Keddington-5 development well, currently drilling ahead, the soon to be spudded Laughton-1 well and the compilation of a Field Development Plan in respect of bringing the Wrestle discovery, of which Union Jack holds an 8.33% interest into production later in the year. These activities are all being funded from existing cash resources."