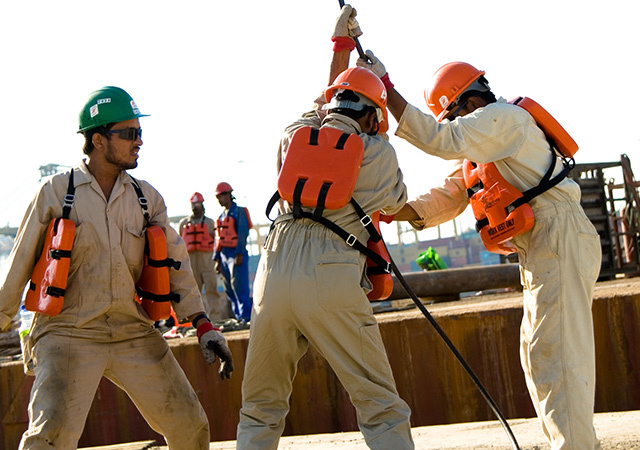 Lamprell Energy said it has signed an MOU (Memorandum of Understanding) with Saudi Aramco, Bahri and Hyundai Heavy Industries for a collaboration on creating a maritime complex in Saudi Arabia.
The company, a subsidiary of Lamprell, said the intended project will provide engineering, manufacturing and repair services for offshore rigs, commercial vessels and offshore service vessels.
A spokesman for Lamprell said it was pleased to be part of the collaboration which it said could help assess possible ways for potential partners to leverage their current and future business needs.
The MOU, which was signed yesterday, covers joint participation and due diligence on all activities and work streams required to make a Final Investment Decision by all participating parties.
In November last year, Lamprell said it had increased its workforce by 1,500 people in response to increased project construction work in the Middle East.
Recommended for you

Cairn Risk signs MoU to support Japan's offshore wind sector