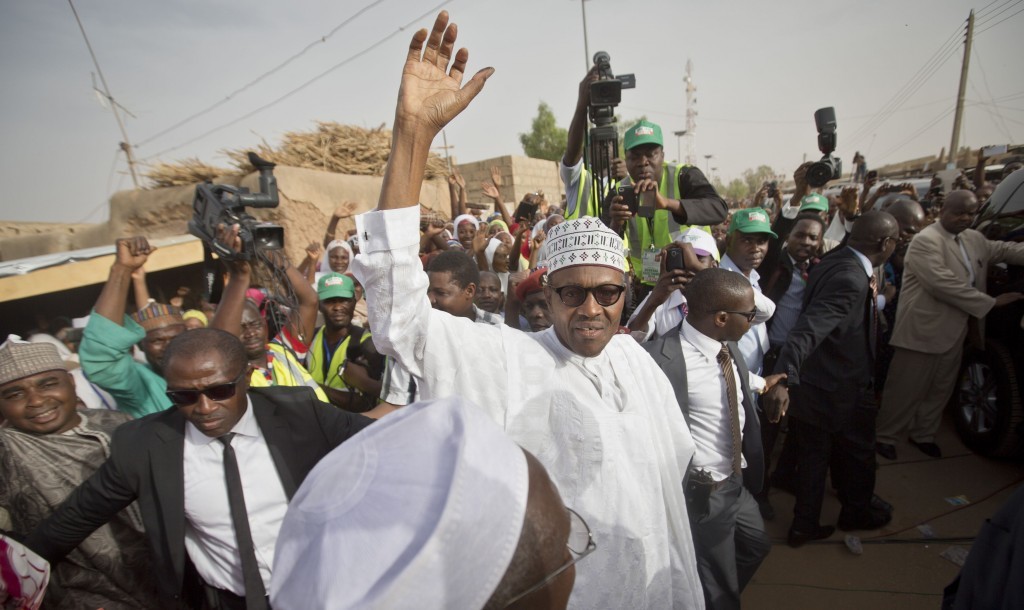 Guaranty Trust Bank Plc, Nigeria's largest lender by market value, said it will target the consumer industry and small to medium-sized companies for growth as a plunge in oil prices and foreign-exchange restrictions limit opportunities in the West African nation.
"I am big on growing retail right now," Chief Executive Officer Segun Agbaje said in a Feb. 17 interview at the bank's corporate headquarters in Lagos. "I love the fast moving consumer goods industry" as consumers still purchase food during times of an economic downturn and focus on "wasting less money," he said.
Nigerian banks may be limiting their exposure to oil producers in the continent's biggest producer of the commodity and could also be reducing loans to the government, according to Agbaje. As a scarcity of foreign exchange limits the ability of companies to import goods and services, there will probably be "some slow-down in the corporate business,'' he said.
Africa's biggest economy is reeling from a slump in oil prices, a source of about two-thirds of government revenue and 90 percent of foreign-currency earnings. The central bank's efforts to all but fix the naira against the dollar for the past year by restricting foreign-currency trading by banks has caused a shortage of dollars, hampering companies from expanding or accessing imports. Growth is estimated to have slowed to 3 percent last year, the lowest since 1999, according to Nigeria's statistics agency.
Guaranty Trust is predicting "a better 2016" as the company pushes to boost growth in its loan book to a rate of as much as 10 percent from 7 percent in 2015, while keeping non-performing loans at below 5 percent, Agbaje said. The lender plans to save about $10 million in interest costs after paying back a $500 million bond due May 19.
Net income expanded 13 percent to 75 billion naira ($379 million) in the nine months through to September, it said in an Oct. 22 statement to the Nigerian stock exchange. Revenue rose 15 percent to 229 billion naira.
Guaranty Trust plans to expand to an additional East African country this year as it seeks more opportunities from the region, Agbaje said, declining to name the country. The bank is currently operating in Kenya, Rwanda and Uganda as well as in six other countries outside of Nigeria.
Recommended for you

Halliburton hired to plug huge oil spill in Nigeria