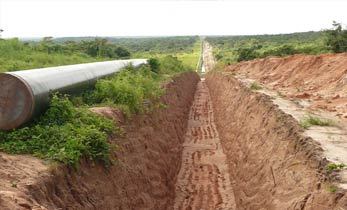 Aminex today confirmed first gas from its Kiliwani North prospect in Tanzania.
The firm, which owns a 55.575% interest in the Kiliwani North Development, said the milestone marked its hard-fought transition from a "developer to producer".
First gas will provide the firm with its first significant African production revenues.
Chief executive Jay Bhattacherjee said: "This is a significant moment for Aminex, its shareholders and Tanzania, and is the culmination of a tremendous amount of hard work by all involved. First gas at Kiliwani North marks the transition of the Company from developer to producer in Africa and sets us on the path for growth as we begin to generate cash. The Company looks forward to its exciting appraisal and development programme in the Ruvuma Basin which will potentially add further revenues in due course."
Production is expected to achieve a rate of 25-30 mmcfd (approximately 4-5,000 barrels of oil equivalent per day gross) over the next three months.
Solo Oil currently owns a 6.175% working interest in the KNDL, which is set to rise in increments to 10%.
Solo chief executive Neil Ritson added:"Solo is delighted to see its investment in the Kiliwani North project move into production. This is a truly transformational step for the Company. Resulting revenues will initially be reinvested in growing our reserves base in Tanzania, a country which has new national gas infrastructure and huge prospects for growth in the local gas market. Solo also looks forward to progress on the Ntorya appraisal in the Ruvuma PSC where a substantially larger gas discovery has been made and where Solo already holds a 25% working interest."
The partners in the KNDL will receive all revenue in United States Dollars and a gas price of US$3.00 per mmbtu (approximately US$3.07 per mcf) that will be adjusted annually by applying an agreed United States Consumer Price Index. The gas price is not linked to any commodity price so is unaffected by current commodity market conditions.
Recommended for you

CNOOC confirms first oil from delayed Buzzard Phase 2 project