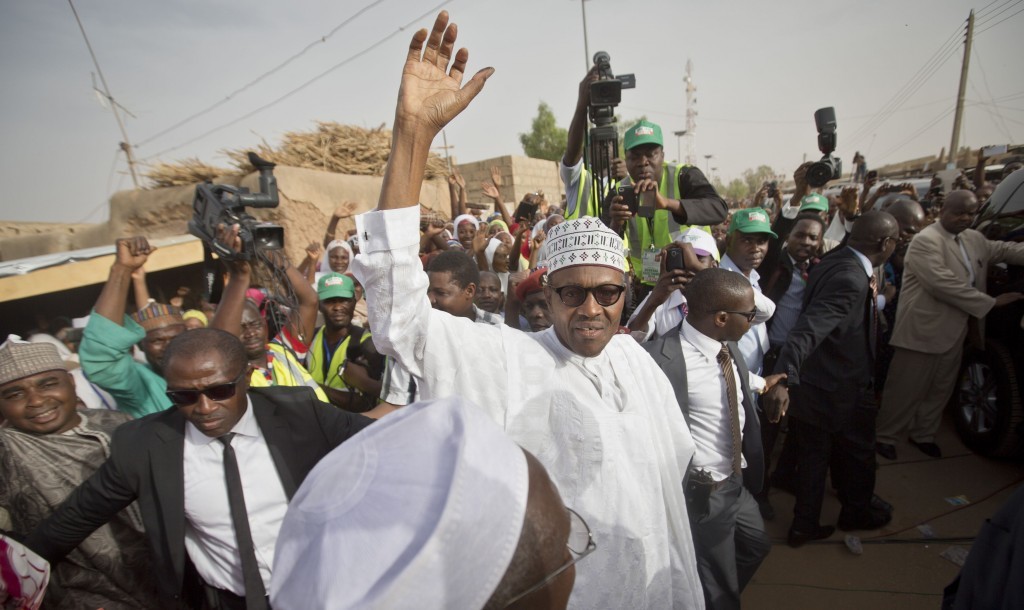 Radical militant group the Niger Delta Avengers has warned it will step up attacks unless oil firms left the region within two weeks.
The Avengers have carried out a string of attacks since February that reduced Nigerian oil output by at least 300,000 barrels a day of output, and shut down two refineries and a major export terminal.
"If at the end of the ultimatum you are still operating, we will blow up all the locations," it said. "It will be bloody. So just shut down your operations and leave."
"To international oil companies, this is just the beginning and you have not seen anything yet. We will make you suffer," it said.
Their attacks have driven Nigerian oil output to near a 22-year low and, if the violence escalates into another insurgency in the restive area, it could cripple production in a country facing a growing economic crisis.
President Muhammadu Buhari has said he will crush the militants, but a wide-scale conflict could stretch security forces already battling a northern rebellion by hardline Sunni Muslim group Boko Haram.
Little is known about the new radical group that has claimed a series of pipeline bombings in Nigeria's oil-producing region this year and evaded gunboats and soldiers trawling swamps and villages.
Violence has increased sharply this year – most of it claimed by the Avengers – after Buhari scaled back an amnesty deal with rebel groups, which had ended a 2004-2009 insurgency.
Under the deal, more state cash was channeled to the region for job training and militant groups were handed contracts to protect the pipelines they once bombed.
But Buhari cut the budget allocated to the plan by about 70 percent and canceled the contracts, citing corruption and mismanagement of funds.
Authorities have no hard facts about the group – such as its size, bases or leadership, Nigeria-based diplomats say.
Experts believe the Avengers must be getting help from sympathetic oil workers in identifying the pipelines to cause maximum damage.
In February the group claimed an attack on an undersea pipeline, forcing Shell to shut a 250,000 barrels a day Forcados terminal. Last week, it took credit for blasting a Chevron platform, shutting the Warri and Kaduna refineries. Power outages across Nigeria worsened as gas supplies were also affected.
Earlier this week another explosion closed Shell's Bonny Light export program.
Its members describe themselves there as "young, well traveled" and mostly educated in eastern Europe.
For Buhari, the campaign against former militants is a part of his election promise to fix a country gripped by graft and mismanagement