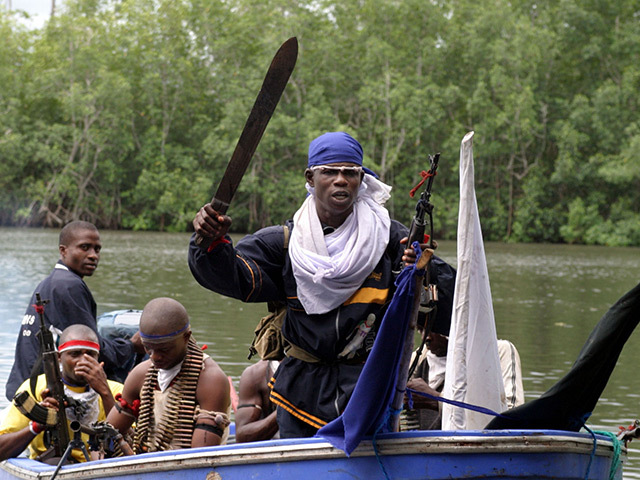 Nigeria has agreed a one-month ceasefire with militants including the Niger Delta Avengers in the oil-producing southern region, a petroleum ministry official said on Tuesday.
Militant groups including the Avengers, who have claimed responsibility for a string of attacks on oil and gas facilities in recent weeks, could not immediately be reached for comment.
The NDA, which has used Twitter to make numerous announcements and communiques with the outside world, has not commented so far on the ceasefire claim.
The militants want a greater share of Nigeria's oil wealth to go to the impoverished Delta region. Crude sales make up about 70% of national income and the vast majority of that oil comes from the southern swampland.
The latest attacks have pushed production to a 30-year low.
Companies operating in the region include Shell, Chevron and Eni.
The attacks in the delta started in February after President Muhammadu Buhari, elected last year on an anti-graft campaign, ended contracts to protect oil facilities with militant commanders and slashed monthly stipends to fighters that the previous government approved to end a similar uprising in 2009 that had crippled output.
Last week the Avengers said they would negotiate with the government if independent foreign mediators were involved.
"It was very difficult getting the Niger Delta Avengers to the negotiating table but we eventually did through a proxy channel and achieved the truce," said the official, who asked not to be identified.
A second government official, who also wished to remain anonymous, said a "a truce was agreed" with militants.
Recommended for you

Nigeria's southern governors agitate for more