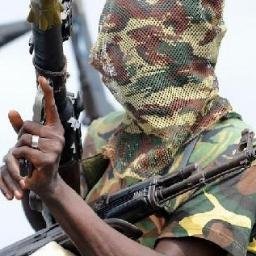 Militants in the Niger Delta have attacked another pipeline a day after regional leaders made a number of demands to President Muhammadu Buhari.
Commnity leaders had met with the politician and asked him to pull the army out of the oil hub, order oil firms to move headquarters there and spend more on development to end militancy in the region.
It was the first time Buhari had met with leaders since the wave of attacks on oil pipelines this year.
The military said yesterday that troops taking part in a routine patrol in Delta State heard an explosive sound which is believed to have been caused by attackers at Batan Flow Station around Ekwereabene.
NNPC spokesman Garba Deen Muhammad later confirmed that the attack took place. "Production is affected but I cannot tell you by what magnitude," he said.