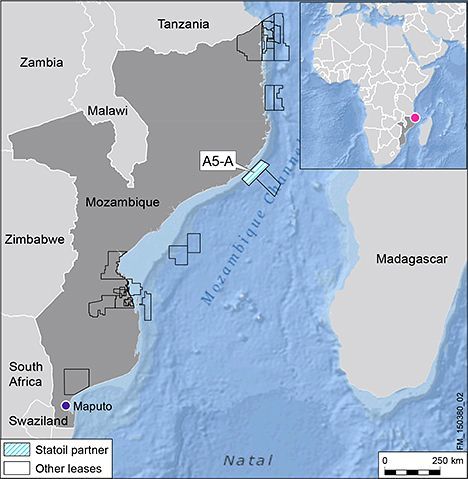 Statoil has pulled out of negotiations for a 25.5% stake in a gas block off Mozambique, according to Reuters.
The news agency says the Norwegian energy giant has ended talks due to a lack of progress after more than two years.
Statoil was awarded exploration rights along with Eni, Sotuh Africa's Sasol and ENH – Mozambique's national oil and gas company – for the A5-A block within the country's Northern Zambesi basin in 2015.
Statoil spokesperson Erik Haaland told Reuters: "Statoil has decided to disengage from negotiations on block A5-A in Mozambique… We are not part of this any more, it is up to the other partners to make any moves regarding the stake."
Statoil has no further assets in Mozambique.
Recommended for you

Upstream giants: The 10 largest oil and gas fields starting up in 2022