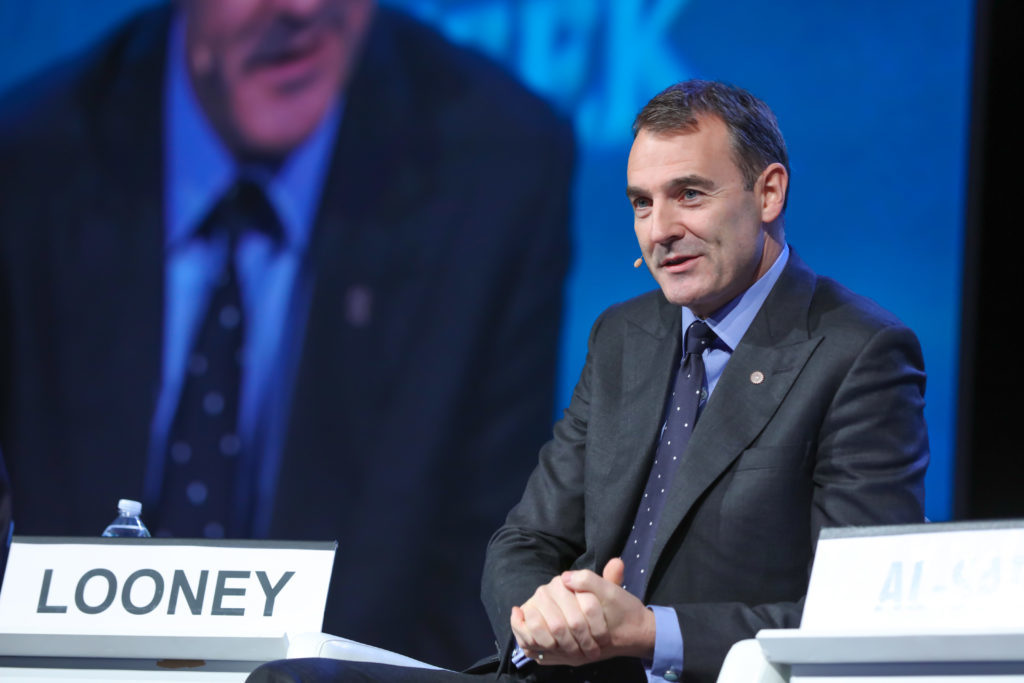 Oil major BP pinpointed its reasoning behind its African investments. Speaking in New York as part of an event highlighting opportunities in Africa, Bernard Looney reinforced the firm's commitment to the continent.
The chief executive of upstream said: "BP has worked in many parts of Africa for many decades now. We have found and produced oil and gas in Angola, Egypt and Algeria, marketed and traded energy in South Africa, made exciting new investments in Mauritania, Senegal and exploring opportunities in Côte d'Ivoire, São Tomé and Príncipe and Madagascar.
"Across the continent we employ well over 2,000 people – so we are large and are expanding with many new investments and partnerships.
"And we are not alone. Many international energy companies are currently making new investments in Africa."
Looney highlighted Africa's "growth" factor as a driving force behind the explorer's appetite in the region.
"Demand for energy in Africa is growing well ahead of the world average. Populations are growing, economies are advancing, cities are booming and production of energy is growing even more rapidly.
"Last year, Africa's oil production rose by 5%, compared with a world average of less than 1%.
"Looking ahead, we forecast that energy production in Africa is likely to grow by around 60% by 2040. That is almost twice the global rate.
"New basins are being discovered. New projects are being built. It has been estimated that almost $200 billion of capital will be invested in African energy projects up to 2025."
BP has been a long-standing player in the continent, entering the Egyptian marketplace more than 50 years ago. And in Angola its business stretches back 25 years.
Angola accounts for around one tenth of its global upstream oil and gas production and to date the explorer has invested $30billion into the country.
"When we first came to Angola, our work was at the industry's leading edge. Discoveries in Block 31 were made in water that is three times deeper than the height of the One World Trade Center here in Manhattan," Mr Looney said.
"And the discoveries were made across a very wide area. Once Block 31 had become the location for a project called PSVM, it had turned into one of the world's largest sub-sea engineering projects – with 77,000 tonnes of equipment spread over 180 square miles of seabed.
"We are proud of the records that we have helped Angola to break. But much has changed since those days. Oil prices have fallen and once again become very volatile."
Changing oil prices brings into focus the second driving force behind BP's efforts in Africa – the ability to form strategic partnerships in a volatile market.
Looney went on to welcome recent reforms President Joao Lourenco of Angola has introduced over the past year to restore "macroeconomic stability and improve governance".
He added: "The third reason to invest in Africa is that it provides opportunities for the long-term.
"As well as having growing energy consumption and production, economic development is driving up levels of skills and capabilities, growing talent across the continent. In BP, many of our leaders are nationals of their countries. In Angola, more than 85% of our staff are Angolan.
"These physical and human resources are coming together in country after country to create a bright future with excellent prospects for the long term. There is great energy in Africa – in every sense. "