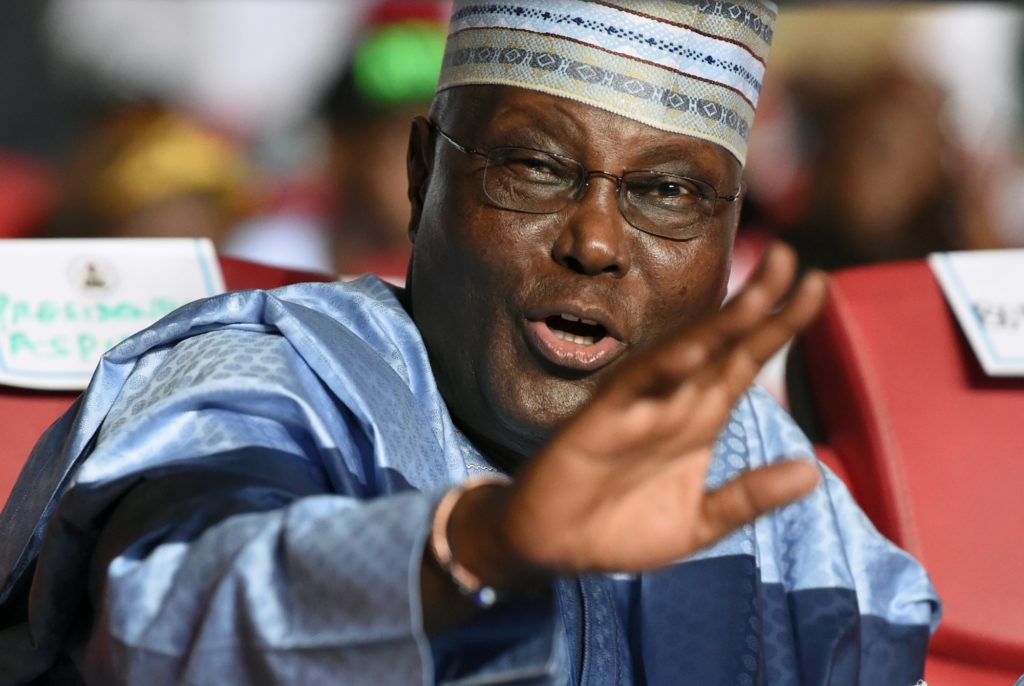 Nigeria's main opposition presidential candidate, Atiku Abubakar, said he'll sell the state oil company, which he called a "mafia organization," and attract private investors to drive economic growth and create jobs if he wins office next month.
"I will liberalize the economy to create jobs," Abubakar, a 72-year-old former vice president, said Wednesday during a conference in Lagos, Nigeria's commercial capital. "I will reduce the size of the federal government completely and hand over the responsibilities" to the states or regions, he said.
Abubakar is trying to unseat President Muhammadu Buhari, who won office in Africa's top oil producer in 2015 on the platform of the All Progressives Congress. A former vice president and wealthy businessman, he's accused Buhari, a 76-year-old ex-military ruler, of being inept at running the economy.
"I have been creating jobs for so many years," Abubakar said.
Still recovering from a contraction in 2016, the economy of Africa's biggest oil producer has been a key campaign theme for all presidential candidates, alongside corruption and security. The West African nation is battling militants loyal to Islamic State and Boko Haram in the northeastern part of the country.
Abubakar, the candidate of the People's Democratic Party, pledged to sell stakes in the Nigerian National Petroleum Corporation, the state-run oil firm with a longstanding reputation for inefficiency and opaque management, at any cost.
"I am committed to privatizing the NNPC," he told the conference. "Even if they are going to kill me, I will do it."
Abubakar also said he planned to reserve 30 percent of his appointments for women and to focus on rebuilding Nigeria's education system.
"As far as I am concerned everything is based on education," he said. "Our governments have really neglected education and pushed it to the back-burner of their policies."
Recommended for you

Starsight, SolarAfrica to merge and expand