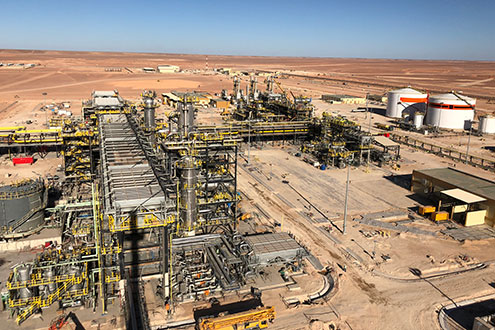 First gas has entered the facilities for Neptune Energy and Sonatrach's Touat project in Algeria as part of the commissioning stage.
The development will produce around 75,000 barrels of oil equivalent per day and remains on track to commence gas export production by the end of the first half of 2019.
Touat comprises eight gas fields and a gas processing plant located in the onshore Basin of Sbaa.
The development work involved drilling 18 new development wells, along with building a road, aircraft runway, living quarters and gathering network and gas treatment facilities.).
Neptune chief executive Jim House said: "First gas in at Touat marks a significant milestone for this important project.
"We are now focused on delivering commercial full export production by the end of the first half of the year".
In March 2010, the Algerian joint venture Groupement TouatGaz was established as the operator of the development and production operations.
Neptune Energy holds an indirect equity interest in GTG.
Its partners are Engie and Sonatrach.
Recommended for you

VIDEO: Neptune completes Seagull umbilical installation