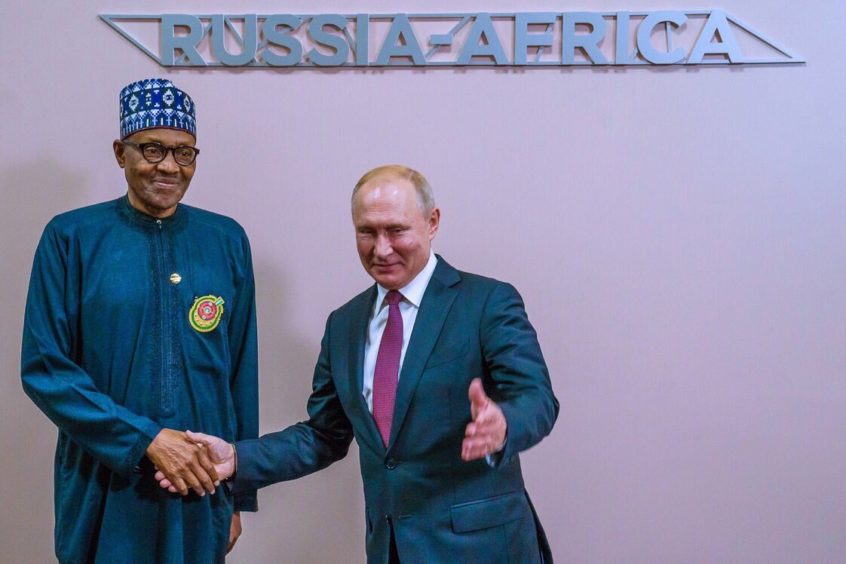 A number of African states are in the process of visiting Sochi, largely in the hope of signing deals for new investment.
Nigeria took a leading role in signing up Russian support. Russia's Lukoil sign a memorandum of understanding (MoU) with Nigerian National Petroleum Corp. (NNPC), on potential co-operation in exploration, production, refining and trading. The Russian company has an 18% stake in the offshore OML 140 while its Litasco subsidiary has been a long-standing supplier of products to Nigeria, in addition to offaking crude.
The Nigerian government highlighted the possibility of working with Lukoil in improving refining capacity and exploration in the deepwater.
Comments from NNPC said the company was particularly interested in securing assistance from Russia for refining and gas projects. Talks with Gazprom focused on gas infrastructure development in Nigeria, while the Russian government also expressed interest in building nuclear power plants in Nigeria.
High-level talks between Russian President Vladimir Putin and Nigerian President Muhammadu Buhari raised the possibility of Russia providing support in tackling piracy problems in West Africa.
Lukoil also signed up with Nigeria's neighbour, Equatorial Guinea. The company's president Vagit Alekperov signed a memorandum of understanding (MoU) with Equatorial Guinea Minister of Mines and Hydrocarbons Gabriel Mbaga Lima.
The MoU sets out the basis for the company to participate in exploration and production plans in the country. Alekperov has also been quoted in the Russian media as saying the company may work with Saudi Aramco to pursue opportunities in Africa. The Russian company acquired a 25% stake in the Marine XII licence, offshore Congo Brazzaville, earlier this year.
Mbaga Lima also signed an MoU with Russia's Rosgeo, which was represented by its chairman Sergey Gorkov. The statement on the agreement noted a Rosgeo subsidiary, Zarubezhgeologia, had worked in Equatorial Guinea in the 1970s.
The agreement set out plans for co-operation in airborne geophysical, 2D and 3D work, in addition to processing and interpretation.
Rosgeo also signed deals to assess mineral resources with a Sudanese province and South Sudan. The Russian company also signed an agreement to carry out geological and geophysical work on Rwanda's Lake Kivu.
Recommended for you

Petrojet, Taqa sign deals on Equatorial Guinea work