Renergen has appointed a Chinese company to carry out construction of a planned small-scale liquefaction plant in South Africa.
The company has said Western Shell Cryogenic Equipment (WSCE) will supply the technology and equipment, while EPCM Bonisana will install a pipeline and manage the connection between the two for the Virginia gas project. Bonisana was appointed in early August.
The plant should be operational in the first half of 2021, Renergen said, with production of 2,700 GJ per day of LNG and 350 kg per day of liquid helium. The design will use a modular design, constructed in packages the size of standard shipping containers. This would allow the packages to be moved easily and installed.
The design uses a mixed refrigeration cycle for the liquefaction part, which should keep energy consumption low when compared with other small-scale plants.
"We look forward to contributing to the success of building the world-class Mini-LNG/LHe production plant in South Africa," WSCE's CEO Jia Lin said. The Chinese company has been building LNG plants since 2004, with Jia having previously worked at NASA.
The first phase of the Virginia plan involves the development of 12 existing wells, in addition to some new wells. The second phase involves expansion of the helium volumes available to the project through a move into a new area. The company has a 90% stake in Tetra4 Proprietary, which holds the only onshore production licence in South Africa, in the Free State.
Renergen signed a loan agreement with the US' Overseas Private Investment Corp. (OPIC) in August, in support of the first phase of the Virginia gas plant. The loan has a 12-year term, fixed against the US Treasury rate. An OPIC official, Tracey Webb, said the deal would improve ties between the US and South Africa and "ultimately increase the global supply of helium".
The company has struggled with its finances, with revenue down 22% and loss per share down 81% for the six months ending in August.
In addition to its LNG and helium plans, Renergen has also recently completed the commissioning of a second CNG station, in Johannesburg. This will fuel a fleet of trucks owned by Black Knight Logistics until the Virginia plant has been completed. At this point, LNG will replace CNG, allowing trucks to go further between refuelling.
Helium will be sold to Linde Global Helium, while LNG will be sold to consumers in South Africa. The company also raised the possibility of converting demand from LPG to LNG. In March, a reserve report put total proved volumes of methane at 40.76 billion cubic feet (1.15 billion cubic metres) and 1.01 bcf (28.6 million cubic metres) of helium.
Recommended for you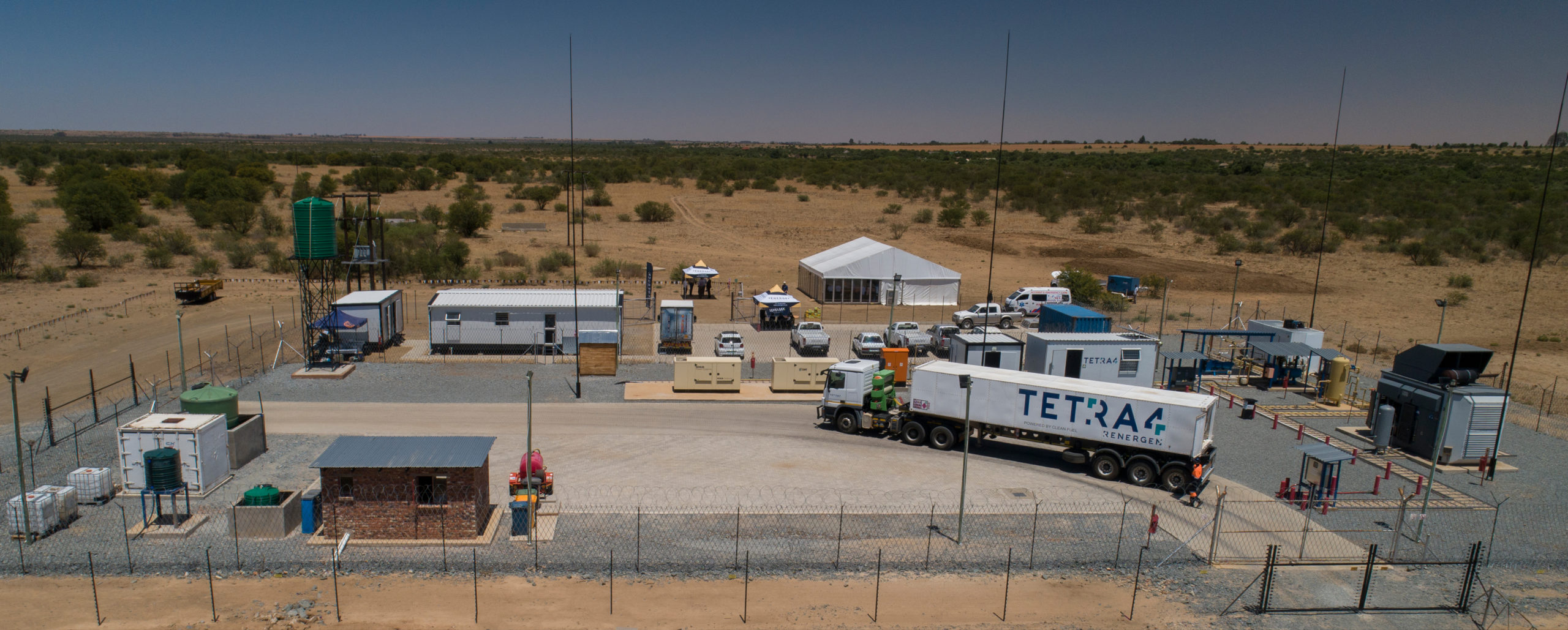 South Africa begins producing LNG with Renergen start