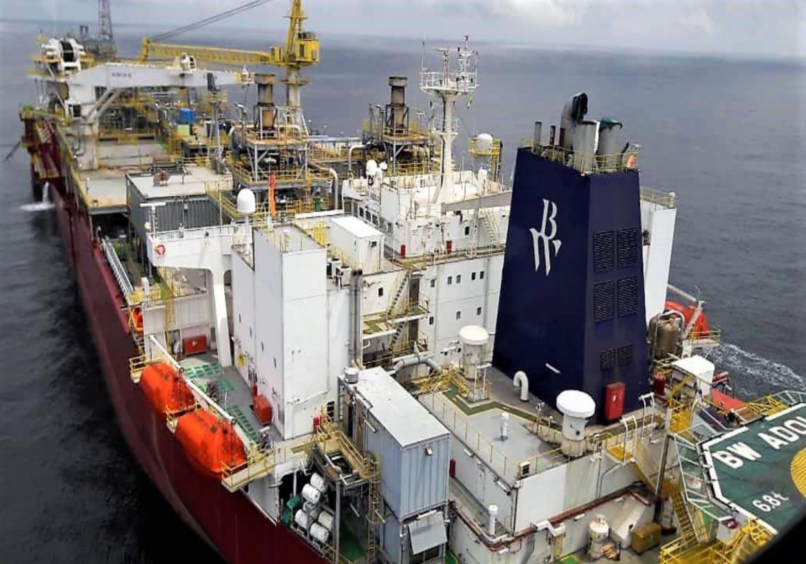 BW Offshore plans to double production from the first phase of the Ruche development to 30,000 barrels per day.
The company had previously expected production to be 15,000 bpd on the Dussafu licence, in Gabon. This increase also sees costs rise for the plan, from $375 million to $445mn. Operating expenditure will be around $10 per barrel, excluding royalties and taxes.
The expanded phase involves shifting the proposed site of the platform 4 km to the west, allowing it to incorporate the Hibiscus find. There will be four wells on Hibiscus and two on Ruche, all producing from the Gamba formation. A second phase will bring on up to seven additional wells, in order to maintain production plateau. The wellhead platform will be tied back to the BW Adolo, a floating production, storage and offloading (FPSO) vessel.
BW has previously said it intends to reach final investment decision (FID) on Ruche this quarter, with first oil coming by the end of 2021. The company said it still expected to begin producing on schedule.
"Hibiscus is proving to be a discovery of equal quality and magnitude to the Tortue field. The revised development will add significantly to our production capacity and take us above the FPSOs current nameplate of 40,000 bpd. We are confident that the licence partners will support the revised development plan launched by BW Energy," said BW Energy's CEO Carl Arnet. Netherland, Sewell & Associates Inc. (NSAI) has given a 2P reserve figure for the Hibiscus discovery at 45.4mn barrels.
Production from Ruche will come in addition to existing volumes from the Tortue field, which began producing oil in September 2018 and is currently running at around 11,600 bpd gross. The company is also drilling four new production wells on Tortue, which will be followed by an exploration well. This should provide gross production of 16,000 bpd in the first half of 2020, rising to 23,000 bpd in the second half of that year.
Given NSAI's report on Hibiscus, Dussafu is estimated to have 2P reserves of 112.4mn barrels. This figure has also benefited from better than expected production and recovery at Tortue.
Recommended for you

BW Energy facility sets sail for Gabon