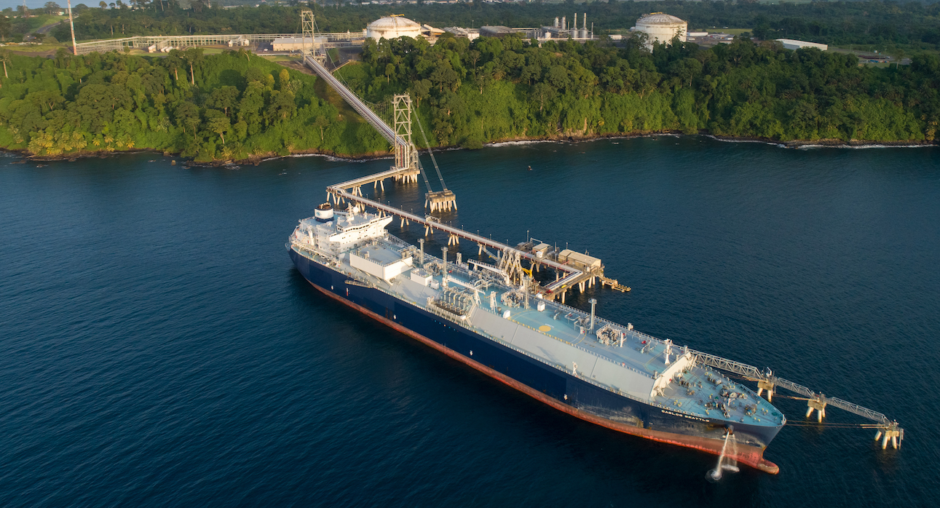 Equatorial Guinea has approved a $90-100 million gas pipeline contract with Saipem.
The Italian company will construct a 70 km pipeline running from Noble Energy's Alen field to the Punta Europa gas complex, the Ministry of Mines and Hydrocarbons said. The pipe will have capacity of 950 million cubic feet (26.9 million cubic metres) per day of gas and will go to the onshore LNG facility for export.
First gas will be delivered in the first quarter of 2021, the ministry said. Previously, gas was reinjected into the field in order to boost liquid production. Following a degree of browbeating, Noble agreed to exploit the gas resource under the backfill plan in April. The field is expected to produce 200-300 mmcf (5.7-8.5 mcm) per day at start up. These sales will increase modestly as capacity opens up at the LNG plant, Noble said, in the wake of declining feedstock from Alba.
The statement said the work would be "strictly monitored" by the ministry and that it would provide benefits to local companies that were participating under the contract scope.
"We anticipate that this contract, which is being approved exceptionally under the given circumstances, will contribute immensely to improving the performance of local businesses and the creation of employment, as it is priority of the Ministry," said Equatorial Guinea Minister of Mines and Hydrocarbons Gabriel Mbaga Obiang Lima.
The country takes local content issues seriously and has expelled service companies in the last year for allegedly failing to comply with these requirements.
The ministry went on to say the Alen backfill work was the "first phase" of the proposed gas mega hub vision. Some estimates have put this as generating 2,000-3,000 jobs in the area, in addition to boosting government earnings. In addition to taking gas from local fields, there is also the scope for the mega hub to process supplies from nearby countries, such as Cameroon and Nigeria.
In addition to the LNG plant on the island of Bioko there is also a methanol plant and an LPG plant. Liquids will be stripped out of Alen's wet gas at the Alba plant, with the resulting dry gas exported via the Equatorial Guinea LNG (EG LNG) plant.
The Alen field began producing in 2013, 95% of the field lies in Block O and the remaining 5% in Block I. Condensate will continue to be produced and exported via infrastructure on the Aseng field. Alen is believed to hold around 600 bcf (16.99 bcm) of recoverable gas. Total expenditure on the backfill plan is around $330mn.
Recommended for you

Petrojet, Taqa sign deals on Equatorial Guinea work