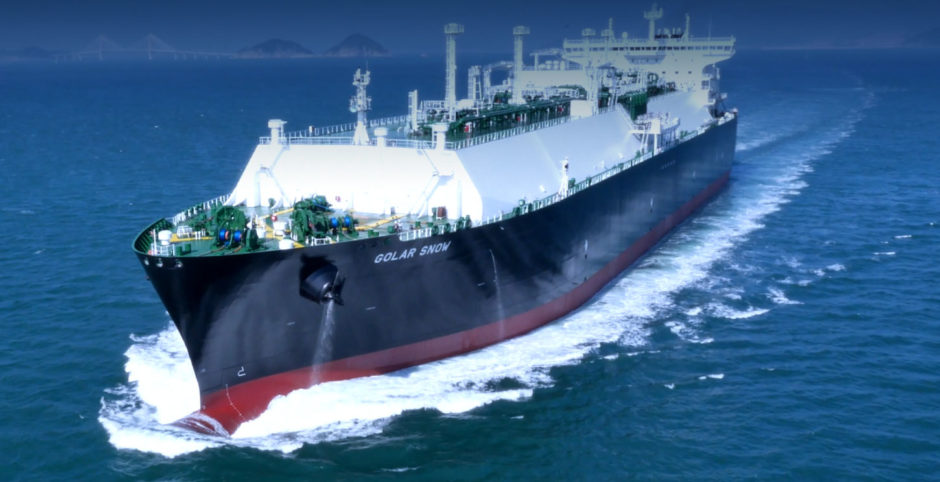 Perenco's floating LNG (FLNG) project in Cameroon has exported 29 cargoes to date and is planning a drilling campaign, in 2020, in order to prove up additional reserves.
Success for Perenco might lead to increased production from the FLNG Hilli Episeyo unit, Golar LNG said in its third quarter financial update. Furthermore, the two companies are discussing some of the capacity of Train 3 on the vessel in the first quarter of 2020. The FLNG unit has four trains but only two are producing as yet.
Given the success of this Cameroon LNG project, Golar said it was talking about FLNG projects with four major companies. Controlling costs is important, it noted, and it is working with Asian yards in an attempt to standardise production and design. The company took care to downplay expectations, though, saying any additional FLNG investment decisions were not expected for at least 12 months.
Golar is working on converting the Gimi vessel to be able to carry out liquefaction work, the company's CEO Iain Ross said on a conference call. "We continue to develop our mark three design with an Asian yard in order to maintain our competitive position and our portfolio is developing well with quality customers. We continue to evaluate offers to invest in our currently contracted assets."
The Gimi vessel will be used by BP and Kosmos Energy at the Greater Tortue Ahmeyim LNG project in Senegal and Mauritania. Gimi is due to sail away from the yard in just over two years time, Ross said, expected in late 2022.
FLNG is coming to be a more important part of Golar's EBITDA, with the segment contributing $107 million roughly equal with the $112mn reported from shipping in the 12 months to the end of the third quarter. Both these segments have grown from 2018, when LNG contributed $39mn and shipping $58mn. Maintenance was recently concluded on the Hilli vessel.
Perenco's drilling plans may lead to more use of the Hilli vessel, Golar's CFO Graham Robjohns said, or an extension of the eight-year contract. "We are also in discussion … with Perenco with regards to a small increase in production that would utilise part of Train 3, starting in [the first quarter] of 2020," he continued. Full use of this train would be expected to provide $73mn in EBITDA.
In late July, Golar signed on to the potential use of a 3.5 million tonne per year FLNG unit at Israel's Leviathan field, with Noble Energy, Delek Drilling and Ratio Oil.
Shipping
Golar's CEO Ross went on to say the sector had entered a period of "structural shortage" in shipping, with the next few years likely to be strong for providers. The company had planned to create the Cool Pool, where LNG carriers (LNGCs) could be aggregated with other providers, but this will not now go ahead.
"We had a very late change in the needs of one of the participants that we find unacceptable," the CEO said and as a result has pulled out. "We'll continue to progress alternative mechanisms to complete the spin-off". The plan is for a listing of the ships in the US, which is likely to come in 2020.
Recommended for you

Golar's Gimi FLNG sets sail for BP project