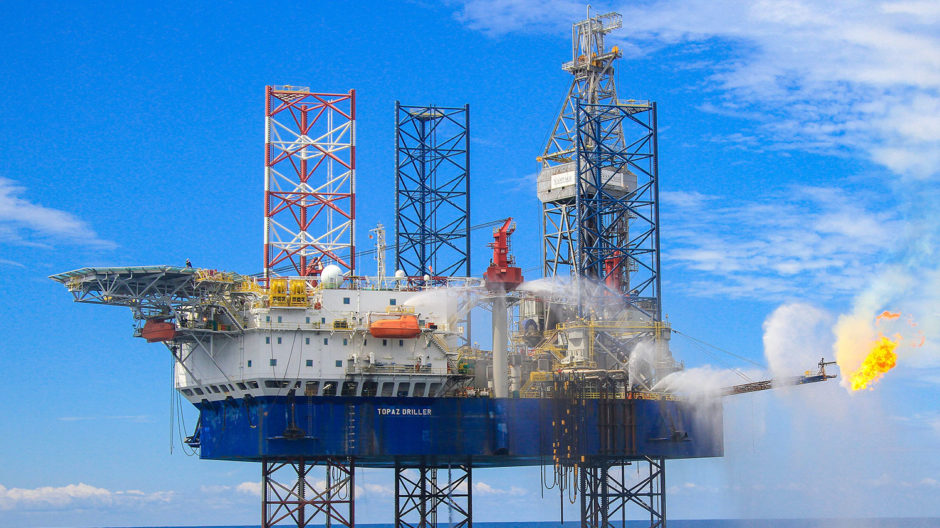 Bowleven has taken an impairment charge of $62 million on its Etinde asset in Cameroon as plans have slipped.
The company continues to hope it can reach a final investment decision (FID) but has pushed back the expectation of this from the first quarter of 2020 to the third quarter of that year. The Etinde licence expires in January 2021.
As a result of the impairment, Bowleven posted a group-level loss before tax of $66.6mn for the year ended on June 30. Bowleven has a 25% stake in Etinde, while Lukoil and New Age (African Global Energy) have 37.5% each, having farmed in to the area in 2015.
Two appraisal wells were drilled on Etinde in 2018, leading the companies working on the asset to reconsider plans. Recoverable volumes are considered to be 244 million barrels of oil equivalent gross, down from the 290mn boe calculated in 2015.
Plans for how the field should be developed have taken longer than expected, the company said, in part because of its complexity. Bowleven and the partners on Etinde are focused on securing commercial agreements, which will unlock financing. Progress in this regard has been "substantive", it said, but requires certainty on other parts of the plan, including the sub-surface development, infrastructure, facilities and regulatory approval.
Bowleven's CEO Eli Chahin described Etinde as "essentially a liquids play" but said it could "make a difference to both West Africa and towards a decarbonised environment". Gas production from the field could play a part in an energy transition for local Cameroonians, he continued.
The field is 20 km from Limbe and is also close to Equatorial Guinea's proposed gas megahub, at Bioko Island. In addition to these options, there is also the possibility of floating LNG (FLNG), with Cameroon having been supportive of Perenco's project in Kribi. Earlier this year, in its interim results, Bowleven had played down the prospects of LNG as an export option as the 2018 drilling saw it scale back gas volumes on the field.
Next year will see Bowleven "restoring shareholder value through our Etinde investment, while we continue to follow embedded performance and cost management culture", Chahin said.
The exploitation area licence on Etinde was granted in July 2014, with an initial period of six years. Bowleven underwent a boardroom coup in 2017, following pressure from activist investor Crown Ocean Capital. The investor had criticised an erosion of value in the oil company's share price and called for cash to be returned to shareholders. A special dividend was paid out in February this year of £49mn ($63.2mn).