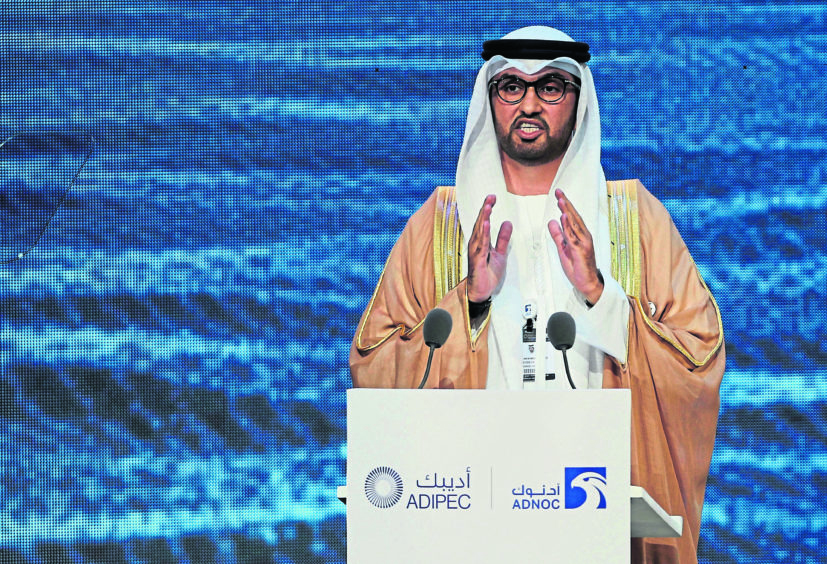 Adipec 2019 was the 35th year of the conference, highlighting what progress Adnoc and the local industry has made – and the next phase of expansion plans.
Adnoc has gained a reputation as keen to innovate, pushing technology in pursuit of its Oil and Gas 4.0 strategy, which was launched at the conference in 2018.
There were a number of significant announcements made but perhaps the most important was a proposal for the launch of the ICE Murban Futures contract on a new local exchange, ICE Futures Abu Dhabi.
Trading of this new contract should begin in the first half of 2020 and goes some way to highlighting the new balance of the oil world.
As North America has risen, driven by its domestic shale resources, the US has become less dependent on oil flows from abroad. Producers in the Middle East are increasingly looking to the Asian market, which is short of local volumes, and with long-term economic expansion for future demand.
A local futures contract should allow offtakers to hedge risk much more efficiently, although both physical and non-physical traders are welcome.
The Murban grade accounts for around 1.7 million barrels per day, more than half Abu Dhabi's total, giving it sufficient liquidity to act as a strong price point.
Adnoc chief executive Sultan Al Jaber told Adipec attendees: "This represents a very bold step and a true historic price point that offers to our customers significant benefits. It will help capture more value from every barrel we produce."
The question of future demand was ever present, with different projections raising different points for peak demand. Citing Opec's recent World Oil Outlook, Energy and Industry Minister Suhail Al Mazroui struck a confident tone, predicting oil and gas continuing to make up more than half the world's energy needs by 2040.
Given the various forecasts for consumption it is apparent that Abu Dhabi – and others – must produce hydrocarbons with a focus on efficiency and cost control.
Capturing local value continues to be an essential part of the puzzle for Adnoc, which has placed much stress on the importance of "in-country value".
Speaking at a pre-conference Aberdeen-Abu Dhabi Gateway breakfast, local commercial agency Samco's CEO, Rolv Flaaten, noted the new bidding procedure under which a company offering the highest share of in-country value was invited to match the lowest price bid.
Service companies have been keen to point to the recruitment of locals, even in the face of tough competition, while also partnering on a corporate level with domestic companies.
The theme of partnership took a prominent role in Adnoc's pitch, with the company saying that it was open to partnerships where there were benefits to be had.
A number of foreign operators are working in the country. For instance, Russia's Lukoil recently joined the Ghasha consortium.
On the technology and services side, Adnoc has expressed interest in a range of options, from small to large companies, with pitches sought ranging from fully fleshed out packages to those still at the early stages.
Abu Dhabi is eager to lock in future gas production, given its high degree of reliance on the feedstock for power and industry, and is working on a number of technologies to advance this goal. Constructing artificial islands to tap sour gas resources, working on plans to produce the gas cap on and offshore, and even working on unconventional opportunities, all go to demonstrate the country's determination and technology focus in this regard.
Driving innovation while controlling costs has been a challenge, with suppliers highlighting efficiency gains over the life of a project as a price worth paying even when the upfront needs might be a little higher.
Adnoc is showing some flexibility in various areas, such as a newfound interest in cloud-based computing systems.
Demonstrating one area where it has invested is Adnoc's Panorama project, which provides instant reporting to a central control room of operational performance.
Rendering the company's facilities into a virtual model – that can be consulted by the CEO on his phone – allows for better planning of maintenance and further efficiencies.
Recommended for you
X

Dig in for fracking fight