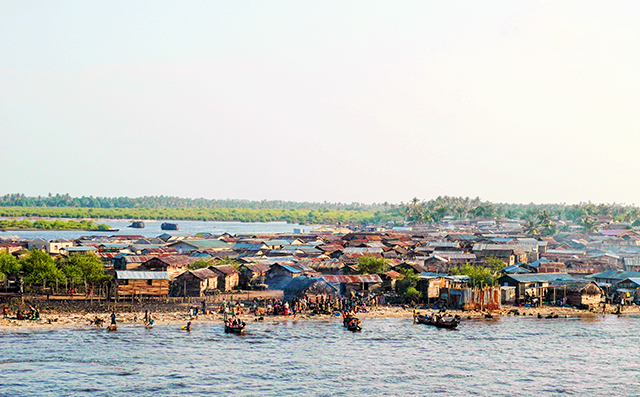 Nigeria has filed a new challenge to the case brought against it by Process and Industrial Developments (P&ID), over a failed gas project in Calabar.
Nigeria's Attorney General said, via a representative, that the country has "filed a new and substantive challenge in the English Courts, in its ongoing fight against the vulture-fund-backed P&ID. This is a major step forward in their bid to overturn the injustice of the US$9.6 billion award."
The Nigerian filing counters the English arbitration award and its enforcement, seeking a fresh appeal against the High Court ruling. At the heart of the filing lies Nigeria's assertion that the original P&ID deal was a sham.
"The challenge argues that the GSPA (gas supply and processing agreement) was procured on the basis of fraud and corruption, while the subsequent arbitral process was riddled with irregularities and deliberately concealed from the rest of the government," the statement said. The fraud came to light only recently as a result of Nigerian President Muhammadu Buhari's anti-corruption efforts.
Nigeria has expanded its legal team in London, bringing on board Mishcon de Reya, while the group also includes a QC from Brick Court Chambers. "The expansion will enable the [Nigerian government] to launch in full its investigations and challenges."
Last week, Nigeria provided a bank guarantee of $200 million to demonstrate its compliance with the court order. The court had initially asked for cash to be deposited with it.
P&ID has also been firing off statements, in late November criticising Nigeria's stance for additional appeals. The company said it hoped the "Buhari administration will now accept the reality of the Arbitration Tribunal Award and the decisions of the English Court".
Claims of fraud from Nigeria are "not credible, and impugn both the English Court and the Arbitration proceedings chaired by Lord Leonard Hoffman. The 'evidence' cited is based purely and exclusively on a government-sanctioned campaign of harassment, intimidation, illegal detentions, forced confessions and show trials," P&ID said. The company went on to report an appeal would be heard by the Court of Appeal before Easter 2020.
In addition to Nigeria's legal moves in the UK, the Economic and Financial Crimes Commission (EFCC) has pursued various individuals over the P&ID case. In October, Nigeria said it had sought to have two directors of P&ID arrested by Interpol, with the issue of a Red Notice for Brendan Cahill and Adam Quinn.
Recommended for you

Nigeria fends off $11bn award as London judge finds fraud