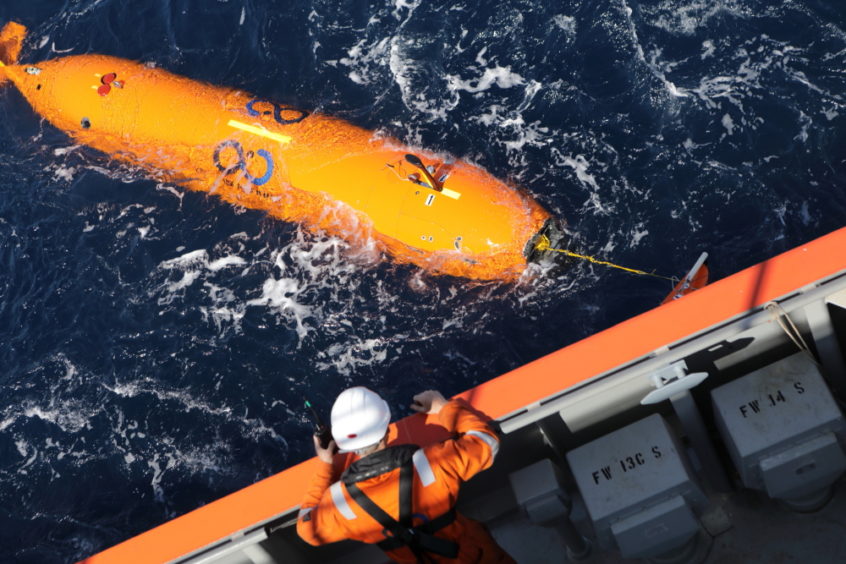 Ocean Infinity has won 2D high-resolution seismic work from Total in Angola.
The company said it would carry out 2D ultra high resolution seismic survey and seabed soil sampling on Blocks 17 and 32.
"We are delighted to be supporting Total E&P in Angola with this project and that our ability to provide answers for the offshore energy sector continues to be recognised," said Ocean Infinity's CCO Paul Helmore. "Being awarded this project further confirms that our innovative technology driven approach is continuing to meet the growing demand for a higher value and lower impact method to acquire ocean data."
Total's Block 17 has four producing hubs on it and has produced more than 2.6 billion barrels. The French company approved a 40,000 barrel per day expansion project on the area in May 2018, with the Zinia 2 development. This will involve nine wells tied back to the Pazflor hub, at a cost of $1.2 billion. Total started up Kaombo in Block 32, with 230,000 bpd of capacity, in July 2018.
Working with Total on this project will see data gathered in the "most innovative way the industry has seen", he continued. Helmore joined Ocean Infinity from Schlumberger in April this year.
Angola has taken steps to become more attractive to foreign investment since 2017. This effort has seen a number of subsea tiebacks approved by the major companies.
Ocean Infinity signed up work from Petrobras at the beginning of the year, covering 5,000 square km in the Campos, Espirito Santo and Santos basins, in addition to inspecting 12,000 km of pipelines. The company has also carried out work this year with the Norwegian Petroleum Directorate and Australia's Guardian Geomatics.
The seismic company has recently expanded its fleet of autonomous underwater vehicles (AUVs), while also noting its progress in battery technology. In November, Ocean Infinity said it had reached a milestone in battery technology for AUVs, in partnership with Kraken Robotics.
The improved batteries increase possible survey range for an AUV to nearly 700 km, with the vessels able to operate for more than four days without a charge. This has effectively doubled their endurance and capacity, a company official said.
Ocean Infinity announced a partnership with the Norwegian University of Science and Technology on December 6. This is intended to provide base line information on deep sea ecosystems, this is intended to improve conservation and protection efforts of the oceans, it said. Samples will be taken using remotely operated vehicles (ROVs) and transferred to the university for analysis.
Recommended for you

Fugro, Ocean Infinity bag contracts for Ossian offshore wind